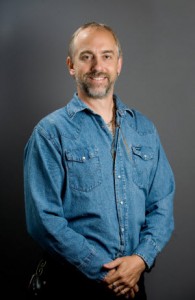 By SUSAN LAHEY
Reporter with Silicon Hills News
Richard Garriott de Cayeux is passionate about many things. Space, exploration, the environment, the moral imperative of games, building cool houses and collecting things. So how did he choose to make his first game to launch from Portalarium, the most recent incarnation of his gaming company, Ultimate Collector?
"There are all kinds of ideas we kicked around; potential threads to latch onto …to create as our first original title," Garriott de Cayeux said. "We wanted to create a game that demonstrates very well that we understand the game mechanics and ease of play of this new third wave of gamers."
Garriott de Cayeux, known just as Richard Garriott until his marriage in 2011 to equity fund manager Laetitia Pichot de Cayeux, was one of the original game creators. His games, inspired by stories like The Lord of The Rings Trilogy, have been rich in stories, levels, multiple players and layers of meaning, he wanted to show that Portalarium could build games for people who weren't planning to invest a lot of money and time. He needed a game that could show its value fast.
"We wanted an aesthetically familiar enriching experience that would start with an avatar and a world map and let you explore: go to retail outlets and pawnshops, go around collecting in a wide variety of categories. I can tell you that just through collecting I've become sort of an expert on fossils, weapons and armor, automatons…just through exposure a little at a time. I'm a big believer in collecting. You can become very knowledgeable and it's still as simple and light as any other game."
Portalarium just raised $7 million in Series A funding from M8 Capital, FF Angel, BHV Venture Capital, and Garriott himself. The company plans to release Ultimate Collector beginning with a PC and Facebook game and follow it 30-60 days later as a mobile game among other platforms.The funds will also help launch Garriott de Cayeux's next RPG, Ultimate RPG/New Britannia, for mobile platforms.
His new company, started in 2009, began with $3.5 million in seed capital. It aims to be "platform agnostic" to adapt to constantly changing technology and gamer preference.