Victor Rodriguez
Special to Silicon Hills News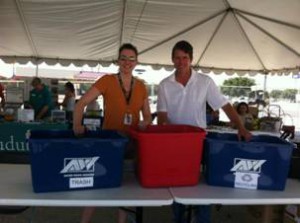 About 800 Rackers (Rackspace employees) and members of the community attended the company's 6th annual Green Day.
Rackspace held the event on Wednesday at its San Antonio headquarters.

San Antonio Backyard Chickens brought a bunch of chickens and educated Rackers on how to produce farm-fresh eggs in their own backyards.
As for refreshments, many people enjoyed trying out grass fed beef and goat burgers from Fresh Horizons.
Many Rackers scheduled demos at North Park Lexus and Cavender after seeing the green vehicles on display, including the sold out 2013 Range Rover Evoque.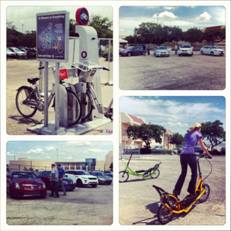 This year's Green Day kicked off the beginning of Rackspace's mid-week Farmers Market. Rackers have always welcomed the event with great enthusiasm.
Every Wednesday, Rackspace will host a handful of vendors in the company's parking lot from 4-7 p.m. as a convenient way to provide Rackers with fresh and local groceries. Now, Rackers and the public can conveniently grab local produce, eggs, meats, and other treats on their way home from work.

Rackspace is a sponsor of Silicon Hills News