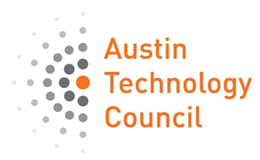 The IRS has approved the Austin Technology Council's application for 501 C3 or nonprofit status for the ATC Community Foundation.
ATC created the public charity in response to its members request for a nonprofit organizations to handle donations from the greater Austin technology industry.
"The ATC Community Foundation will educate, inspire and lead Central Texas' next generation of technology students into developing the skills required by current and next-generation employers," according to a news release. "ATCCF provides Central Texas technology companies and professionals a vehicle through which they can match their experience and passion to give back with the demand for science, technology, engineering, and math (STEM) education."
The foundation's board includes Sam Coursen, recently retired from Freescale Semiconductor, who will serve as its chairman. Other board members include Michael Chawner, CPA, Edward Doan, senior technical program manager at Google in Austin, Steven Moore, partner with Jackson Walker, Trevor Schulze, corporate vice president of IT/Engineering at AMD and Julie Huls, president of the Austin Technology Council.
ATC's foundation will operate in a similar manner to the Silicon Valley Education Foundation.