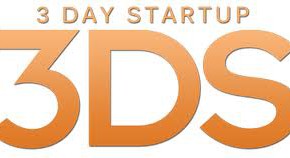 This weekend a special 3 Day Startup takes place at Home Away's headquarters in Austin.
And another 3 Day Startup is scheduled for the weekend of April 27 at Geekdom at the Weston Centre in downtown San Antonio.
The deadline to apply to participate is April 18th. And there's a top secret meet up at Trinity on April 12 to learn more about the event.
Alan Weinkrantz, a PR expert who resides at Geekdom, has written this post on what 3 Day Startup is and why you should apply to attend.
To get a glimpse of what it was like at the last 3 Day Startup in San Antonio last November, check out this story I wrote about it. I was impressed with the level of passion and commitment the participants had and their creative ideas and execution in a short period of time. At the end of the weekend, the entrepreneurs pitched their companies to a group of judges and investors. In fact, several companies have spun out of 3 Day Startup including Hoot.me.