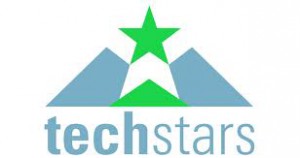 In January, entrepreneurs from all over the country arrived in San Antonio for the first ever TechStars Cloud.
Nicole Glaros, one of the program's directors, moved to San Antonio with her family for the three month program.
Jason Seats, the other director, says the program is coming to a conclusion with TechStars Cloud Demo Day on April 11th at the Charline McCombs Empire Theater at 226 N. St. Mary's Street.
At the event, 11 TechStars Cloud teams will give eight minute company pitches to the audience which will include investors, TechStar mentors, family and friends as well as community members.
To reserve a seat, you've got to RSVP on Eventbrite because the event is expected to be at capacity.
Angel and other investors can also contact Jason Seats directly about reserving a seat at the event.
TechStars Cloud Demo Day runs from 9:30 a.m. to 2:30 p.m. with an after party at the Weston Center Terrace starting at 7 p.m.