In a time before mobile phones, his mom would often leave him the address of where she was going and tell him to alert the authorities if she didn't come back.
That weighed on Davis throughout his childhood.
That experience inspired Davis to create a mobile phone application, called
Guardian Trace
, that allows users to send text and e-mail messages to a loved one if they don't return from a run, walk, appointment or other venture within a specified time.
Baytan Labs
released the Guardian Trace app last November and already 1,500 people have downloaded it. Guardian Trace works on iPhones, iPods and iPads.
It's based on a "freemium" model, said Estella Baytan, vice president and a co-founder. They also sell a subscription upgrade for text messages for $9.99 for six months and $19.99 for the year.
"I travel around the world and sometimes in places that aren't safe," Baytan said. "In a third world country, you're taking a cab from the airport to the hotel. Sometimes it's a little bit shady."
Having an app like Guardian Trace gives people peace of mind, Baytan said. Just last week, Baytan Labs launched Guardian Trace 2.1. About 10 percent of the people who download the app also pay to subscribe, she said.
Recently Baytan travelled to the Consumer Electronics Show in Las Vegas to promote the app.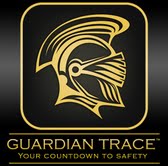 Guardian Trace is also working with
Musicians for Equal Opportunities for Women
to spread the word about the app, Baytan said. The need for a personal security app was recently brought home when on New Year's Day, musician and Girls Rock Austin camp counselor Esme Barrera, 29, was killed in her house after returning from a party.
Guardian Trace is working with Carla Black of Musicians for Equal Opportunities for Women to host a luncheon at South by Southwest.
Guardian Trace is also working with Fit and Fearless, a self defense course company, and local running and biking organizations to promote the app, Baytan said.
"Better everyday living is what we're about," Baytan said. "When you have an app like Guardian Trace it enables you to do what you want, when you want to do it without fear."
"It enables people to be more adventurous," she said.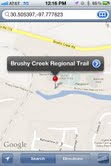 Guardian Trace allows the users to pre-set a time that activates an alert through text message and e-mail to designated individuals. The messages also provide a hyperlink to a Google map showing the user's last known location. The app prompts friends and family to contact the user directly to confirm that they are safe.

"Whether someone is doing a routine activity like taking the dog for a walk at night, or doing something adventurous like camping or hiking, we don't want them to worry about being alone," said President and Cofounder Mike Davis.

When Mike Davis' mother worked as an insurance agent in upper state New York, he always felt uneasy about her travelling to different homes.