By EOGHAN MCCLOSKEY
Special contributor to Silicon Hills News
Greenling has tapped into the growing interest in sustainable, organic, seasonal and locally sourced food by providing an alternative to traditional grocery stores and instead focusing on an increasingly sophisticated, organically inclined clientele.
Greenling is a start-up organic grocery delivery service which allows customers to shop for produce, meats, dairy, prepared foods and other products online and have those groceries delivered to their homes or workplaces up to four times per week.
Greenling's mission is to provide home cooks with fresh, healthy foods in a manner that minimizes environmental impact, said Kathryn Hutchinson, Greenling's marketing director. By delivering produce to customers' homes, customers burn less fossil fuels than if they were to drive to the grocery store. The majority of Greenling's produce is locally sourced, and those products not from Austin or surrounding areas are certified organic and sustainably produced. Produce that is out of season or that sells out quickly is pulled from Greenling's webstore immediately, a practice which contrasts sharply with that of other, larger grocery stores, whose need to provide produce year-round leads to reliance on unsustainable and non-organic producers.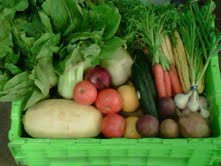 Lately, Greenling is seeing a big uptick in demand for its meal kits, which feature pre-cut and pre-measured ingredients ready to heat and serve. Kits are delivered in compostable or recycled containers and can even be tailored to customers' unique dietary needs. So popular are Greenling's meal kits that Greenling is currently expanding to a larger prep kitchen in order to accommodate demand.
Greenling was founded in 2005, funded by $5,000 investments each from Mason Arnold, current owner and CEO, and two co-founders. Since then, Greenling has raised $1.5 million from a range of investors and grown into the largest produce delivery service in central Texas, servicing roughly 5,000 customers along the I-35 corridor from Georgetown to San Antonio and everything in between. This year, Greenling is planning an expansion into the Dallas market, working with a network of farmers and producers to bring sustainable, organic produce to Dallas customers. At the heart of Greenling's success is a simple and intuitive online store which displays available produce as large graphical icons—locally sourced produce marked with a prominent green tag—and allows customers to specify delivery dates and times. Its webstore and other innovations have allowed Greenling to succeed despite the capital-intensive nature of working with and delivering highly perishable produce. Customers who are interested in organic and sustainable produce tend to be more tech-savvy, notes Christine Blank of Supermarket News, and consumers in this demographic increasingly have less and less time to spend on going to the grocery store but still want to provide their families with healthy food options. Shopping online at Greenling only takes 10 to 15 minutes, notes owner Matthew Arnold in Blank's piece "Organics Online," as opposed to dealing with traffic congestion, parking and large crowds at a grocery store. Satisfying the needs of these time-strapped, net-savvy consumers has allowed Greenling to flourish on delivery services alone without the need to open a storefront. A lack of free time to shop for healthy food was what drew Patrick Condon to start shopping with Greenling, and their success in delivering such foods compelled him to invest in the company several years later. "They do all the research and vetting of farmers for me and then deliver the best of the best to my doorstep, " Condon notes. "It is truly a farmer's market on my doorstep." Condon praises in particular Greenling's plan to move into the Dallas market. "[Greenling is] positioned incredibly well for the changing tide happening in American's taste in healthy and sustainable food alternatives," since Greenling has been able to combine consumers' nascent passion for sustainable foods with a successful business model.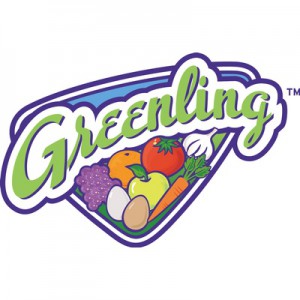 Of course, online grocery shopping is nothing new. PeaPod, Safeway.com, Plumgood Foods, Planet Organics, MyWebGrocer and other businesses have all built successful online grocery shopping markets. Nor is interest in online grocery shopping confined to the US; global grocery giant Tesco this year rolled out a virtual grocery shopping smartphone app in Thailand and online grocery sales are expected to double in the UK over the next five years, all but overtaking traditional grocery shopping. But Greenling is unique in part because of its focus on regional geography, delivering Texas produce to central Texas eaters. Limiting business to Texas is an asset rather than a hindrance, Arnold notes, because "sometimes [Greenling has] a better timeframe for delivery" than distributors that focus on larger areas. Greenling's marketing strategies are also very regionally focused, rarely relying on more than word of mouth to advertise their services.
"Growth has been spectacular," Arnold remarks, noting the humble beginnings of the company running out of one of the co-founders' garage. Seven years and $1.5 million raised from a range of investors later, Greenling is poised to continue growing and continue attempting to change the way we eat for the better.