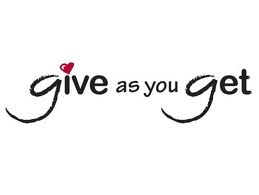 A new Austin-based startup, Give As You Get, wants to make it easy for people to support their favorite nonprofit organization while shopping for items online.
"We've gotten a great response from the community," said David Sandal, who launched the site late last year.
More than 50 organizations have signed up and Give As You Get has raised more than $2,200. Sandal keeps a running total of all funds raised updated on the site.
So far, Emancipet has raised the most money with $349.37. The nonprofit organization provides free and low-cost spay and neuter services throughout Central Texas from mobile and regular clinics.
Give As You Get operates through what's known as an affiliate program with a variety of online retailers. That means when a shopper makes a purchase through one of the retailers like Amazon or Expedia, Give As You Get receives a percentage of the sale for referring the shopper to the site. The referral fee varies depending on the retailer, but can be as much as 1 to 4 percent of the sale. Give As You Get receives a payment from the retailer and sends 50 percent to the designated organization.
Give As You Get has affiliate programs with BestBuy, Amazon, iTunes, PetSmart, Barnes and Noble, Sears, Sam's Club and others.
The organizations signed up include Austin Partners in Education, Austin Planetarium, Austin Police Operation Blue Santa, Cancer Connection, Central Texas SCPA, Colin's Hope, Family Eldercare, Girl Scouts of Central Texas, Girls Rock Camp and others.
Dara Quackenbush, board member of the Austin chapter of the Association of Women in Communications uses Give As You Get to buy goods on Amazon.com so that the proceeds will go to the organization's scholarship fund.
http://giveasyouget.com/Default.aspx?p=Shop