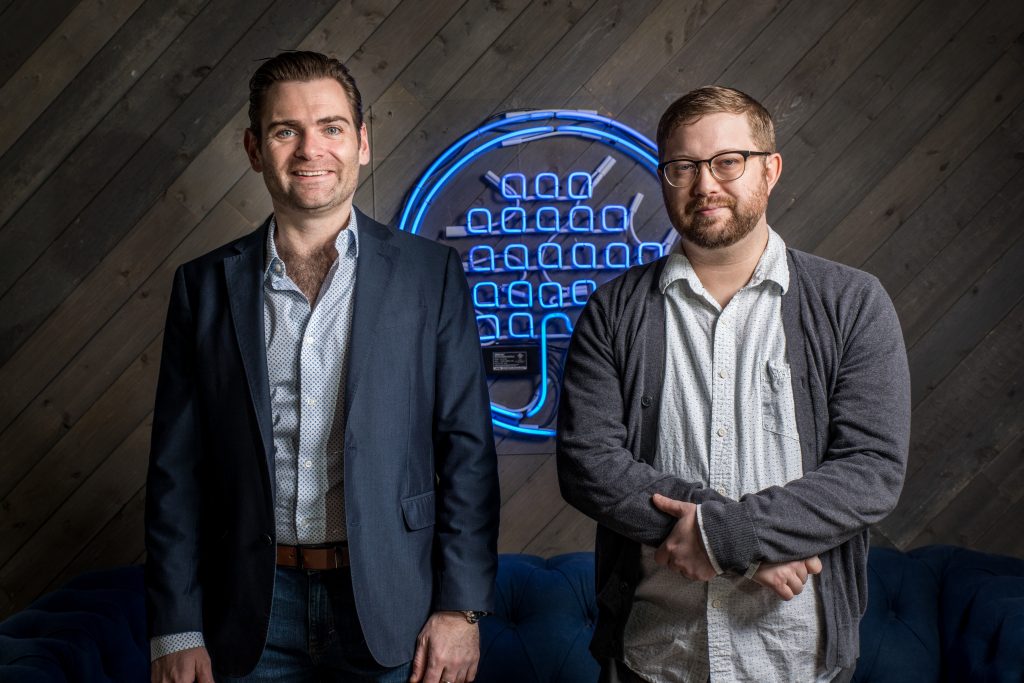 In 2006, Lloyd Armbrust was selling digital ads for newspapers to small businesses.
That's when he came up with the idea of digitizing newspaper ads and putting them online. In 2010, he co-founded OwnLocal and joined the Y-Combinator accelerator program and a year later moved to Austin.
Today, OwnLocal works with more than 4,000 publications on five continents and in nine languages, Armbrust said. It also raised $3.4 million in venture capital funding and another $3 million in debt.
And it's no longer doing pictures of print ads on websites, but OwnLocal has its own patented technology for creating dynamic ads. OwnLocal's platform automatically converts offline advertising and other data sources into online marketing campaigns. OwnLocal extracts data and fills in other information about the business and creates an interactive ad campaign for them. In this episode of the Ideas to Invoices podcast, Armbrust talks about the changes in the newspaper industry and how OwnLocal has adapted to those changes.
"We have this legacy product that was literally taking print ads and putting them online," Armbrust said.
At one point, OwnLocal was doing $9 million in revenue with that product, but this year it will do $2 million, he said. That product is on the decline along with newspaper ads, he said. But OwnLocal has created new products to fill that void, Armbrust said.
"There is a greater share in the newspaper industry that is going to digital-only," he said.
But the days of 70 percent margins are over for newspapers, Armbrust said. Google and Facebook are making those kinds of margins now. Newspapers used to have those high margins and now they don't, he said. The new model is newspapers must learn how to exist on smaller margins, he said.  There is no silver bullet solution, Armbrust said.
"It's a lot of lead bullets," Armbrust said.
Newspapers now need to learn how to run a good business, focused on local news and exist on margins of 10 percent to 20 percent, he said. The focus cannot be on maximizing shareholder value, but on investing in the community, he said.
That's increasingly difficult as consolidation of ownership increases throughout the newspaper industry and cost-cutting results in a major reduction of staff who then have a difficult time covering growing cities with fewer resources.
Yet there are some bright spots like Community Impact, a newspaper company based in Pflugerville, Armbrust said. It is a chain of hyperlocal monthly newspapers delivered for free to homes and businesses. John Garrett is the CEO and founded the company with his wife, Jennifer Garrett in 2005. It has been growing and expanding at a time when newspapers nationwide are downsizing. It even invested $10 million to open a printing plant at its headquarters in 2016.
"They now have the largest print subscriber base in the United States," Armbrust said.
They are investing in local people to write quality stories, Armbrust said.
"Quality journalism, you are always going to be able to monetize that," he said.
Armbrust also discusses the need for a new platform for news organizations to monetize local news as an alternative to Facebook.
For more on the discussion, listen to the entire podcast. Also, please rate and review our Ideas to Invoices podcast on iTunes and support Silicon Hills News by becoming a patron on our Patreon site.