Startup activity for the consumer package goods industry in Austin is booming.
That was evident as the seventh cohort of the SKU Accelerator did their pitches for Demo Day at Native Hostel Tuesday night.
It was a standing-room-only crowd as Bhoomi Cane Water, Grocery Pup, LAMIK, Pure Active CBD, MODEQ, PickleSmash and YVY presented their ventures to investors and the community.
The evening kicked off with remarks from Kirstin Ross, SKU's managing director, followed by the husband and wife team of Taylor Collins and Katie Forrest, co-founders of EPIC Provisions. EPIC is a SKU alumni company that makes high protein meat snacks such as EPIC Bars in flavors including Bison Bacon Cranberry, Beef Habanero Cherry, Chicken Sesame BBQ, and Pulled Pork Pineapple.
Taylor and Katie, both former vegans and competitive athletes, founded the company in 2013 after their plant-based diet started to cause health problems for them. Their solution was to add the meat back to their diets. They created meat bars using regenerative agriculture and sustainable ranching techniques. In 2016, they sold EPIC Provisions to General Mills for $100 million, according to Inc Magazine.
Two years ago, they bought a ranch where they raise Bison and chickens and focus on best practices for ranching and agriculture. They are conscious carnivores who believe in eating better meat. Taylor Collin's advice to the SKU startups comes from a story from his ranch. He noticed the Bison run into approaching storms to get through them. He advised the startups to "run into the fucking storm."
The SKU Accelerator, founded by Austin Attorney and Entrepreneur Sheri Wynne Ressler in 2011, has earned a reputation as being one of the city's best accelerators. The 12-week program is highly selective. That's because the startups get mentoring by some of Austin's most successful entrepreneurs including Clayton Christopher, founder of Sweet Leaf Tea and Deep Eddy Vodka, Doreen Lorenzo, former president of frog and Quirky, Michelle Breyer, founder of Naturally Curly, and Scott Jensen, founder of Stubbs BBQ Sauce and co-founder of Rhythm Superfoods, among many others.
Austin's connections to Whole Foods, which is based here, and H-E-B, based in San Antonio, also make it a hotbed for consumer product innovation and an ideal place to launch new drinks, snacks, and other consumer goods.
Here are the companies in the latest cohort with a brief description of their operations from their pitch.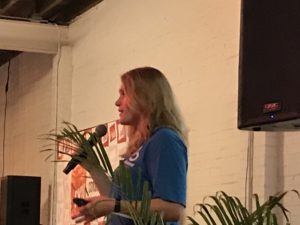 Bhoomi Cane Water – Bhoomi means "Mother Earth" in Sanskrit. The New Orleans-based startup makes cane water beverages infused with Turmeric, Moringa, Ashwagandha, Ginger and other botanicals. Its mission is to change the way people think about sugar cane, said Elora Turner, its director of communications. Cane juice is cold press juice with no chemical solvents and lots of vitamins and minerals that creates sustained energy, she said. The company launched in the Louisiana market in 2017 and later entered the Texas market. It has raised $880,000 in funding to date. It's sold through Amazon and select retailers.
A Pup Above – The wife and husband team of Ruth Stedman and Javier Marriott founded the company to create healthier, non-processed dog food in 2016 when they got their own pup, Lola, a Pomeranian Husky. They make dog food, which is prepared sous vide style with fresh ingredients, in a 200,000-square-foot plant in Round Rock. They are going after the $12.6 billion market for homecooked and wet dog food. Grocery Pup is sold through subscription online and through select retailers like Tomlinson's and Whole Foods. The founders have bootstrapped the company and they already have $22,000 in reoccurring monthly revenue.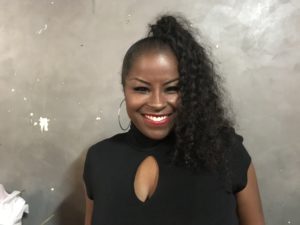 LAMIK – Kim Roxie created LAMIK, a vegan, non-toxic cosmetic line for women of color. She previously ran a cosmetics store in Houston. The market for cosmetics for women of color is a $12 billion market, Roxie said. LAMIK has already launched its celebrity brow kit and vegan brushes and plans to launch more products like foundation in the coming months. Its manufacturing facility is in Houston.
PickleSmash – The wife and husband team of Liz and Brian White created White's Pickle Salsa and have recently rebranded to Picklesmash. For 2019, they project total sales of $120,000 from 60 retail stores and online sales. The Waco-based startup makes salsa from pickles without tomatoes. It is sold through Ace Hardware stores regionally and it is sold directly to consumers online.
YVY – Rodrigo Tostes and Marcelo Ebert created YVY, pronounced Evee, a green cleaning system that uses subscription cleaning pods, water and reusable cleaning spray bottles. The pods come in three varieties – an all-purpose cleaner, kitchen, and bathroom pods. It's good for the environment and it's good for individuals and their homes, Tostes said. The U.S. cleaning market is worth $41 billion annually and the green cleaning market is worth $8.5 billion.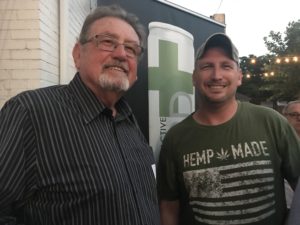 Pure Active CBD – Jonathan Kelley, a third-generation farmer from Bartlesville, Oklahoma, is part of the seed to shelf movement in the hemp industry. He converted his family farm from soybeans and wheat to hemp. One acre of hemp is equal to 183 acres of soybeans and 272 acres of wheat, Kelley said. "I'm not a wheat or soybean farmer anymore," he said. Currently, 22 million people in the U.S. take CBD oil for insomnia, joint and pain relief. CBD oil sales were $600 million in 2018 and it's on track to be $23 billion in 2025, Kelley said. Pure Active CBD is creating sparkling citrus-flavored beverages infused with CBD oil. It's going to be rolled out to retail and convenience stores and direct to consumers soon.
MODEQ – This startup, formerly known as stackables, has created modular outdoor equipment like portable grills and coolers that can connect. Its gear is perfect for tailgating or camping, said Megan Grigsby, marketing director. "With modularity, we're allowing you to customize your outdoor experience," she said.