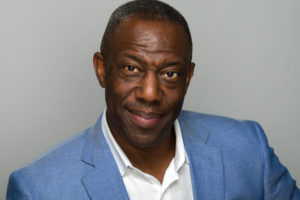 DivInc, the Austin-based early stage accelerator for women and people of color, on Thursday announced it is partnering with Notley Ventures.
In addition, Notley is making a major philanthropic investment in DivInc.
"This transformative gift provides us with the resources to grow out capacity and capability, expand our accelerator programming and scale our community impact," James Preston, co-founder and CEO of DivInc, wrote in a blog post.
The partnership means DivInc will move its operations to Notley's Center for Social Innovation. And Dan Graham, co-founder of Notley Ventures, will join DivInc's board. DivInc will also be able to use Notley's services which include marketing, fundraising, finance, and operations.
Dan and Lisa Graham founded Notley Ventures in 2015. Dan Graham formerly co-founded BuildASign.com. Notley Ventures is creating a national social innovation ecosystem.
DivInc, founded two years ago, has had four cohorts with 36 companies including Lamik Beauty, JuiceBox Hero, and Reavlix. DivInc's mission is to empower and enable founders of color and women to build highly scalable startups through its 12-week accelerator.
DivInc solves the challenges of access to opportunities, James said during a talk Wednesday at the Black in Tech Summit at Capital Factory.
"To remove the barriers," he said.
To date, 75 percent of the companies that have gone through the DivInc accelerator are still active and they have collectively raised more than $4 million, James said. DivInc provides resources to forge a pathway for underrepresented entrepreneurs, he said.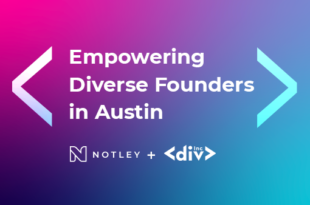 At Notley Veures, DivInc will be joining other Notley partner programs including Women@Austin, Student Inc, as well as Huston-Tillotson University's Entrepreneurship Center.
The playing field isn't level for women and people of color, who face persistent barriers to building ventures, especially in technology, according to a post on Notley's website announcing the partnership.
"For example, of more than 6 million companies owned by African Americans and Hispanics, more than 90 percent are sole proprietors," according to Notley's blog post. "Meanwhile, only 78 percent of non-minority owned companies are sole proprietors."
"If African American and Hispanic entrepreneurs were to achieve parity by building scalable, high growth businesses, it is estimated they would generate 5.9 million new jobs and $871 billion in revenue for the U.S. economy," according to Notley.
On March 1, DivInc and Notley are hosting the "Oscars of Diversity and Inclusion" in Austin with an inaugural event called Champions of Change, according to Josh Jones-Dilworth, who serves as chairman of the board for DivInc. A limited number of tickets are still available to attend the event which will honor executive of the year, diversity and inclusion leader of the year, program of the year, champion of the year, investor of the year, rising star of the year and nonprofit leader of the year.