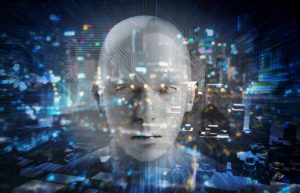 CognitiveScale announced Tuesday that is has received an additional $15 million in venture capital for product development of its augmented intelligence products.
Norwest Venture Partners, Intel Capital, Microsoft Ventures, the Westly Group and USAA provided the investment. To date, the Austin-based startup has raised $50 million.
"We are excited about the future AI-enabled enterprise, and believe no other company is better equipped to bring it to fruition than CognitiveScale," Promod Haque, Senior Manager Partner, Norwest Venture Partners, said in a news release. "We've seen how CognitiveScale's unique, industry-tailored AI software can create value more quickly by transforming customer engagement and augmenting employee decision making, allowing enterprises to perform at levels they never thought possible."
CognitiveScale plans to use the funds to further develop its "two flagship products, ENGAGE and AMPLIFY, which are built on its open and extensible Cortex OS," according to a news release.
"This round of funding demonstrates continued confidence in our strategy to help businesses augment and extend human creativity and capabilities," CEO of CognitiveScale Akshay Sabhikhi said in a news release. "We have delivered real and measurable outcomes with some of the largest banks, healthcare and retail organizations, and are delighted to see the great client and investor demand for our enterprise AI products."
In addition, CogntiveScale announced that USAA is also "implementing CognitiveScale's augmented intelligence solution so that USAA advisors can provide their more than 12 million members predictive, data-driven banking and insurance services," according to a news release.
"USAA has a long history of using emerging technologies to develop innovative ways to serve our members," Nathan McKinley, vice president and head of corporate development for USAA said in a news release. "Our work with CognitiveScale allows us to support such innovation through our investment while also leveraging the AI products they have today to find ways to better serve our members."