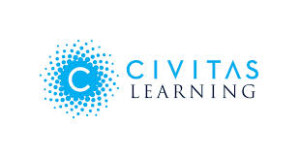 Civitas Learning announced Monday that Warburg Pincus is leading an investment of up to $60 million in the company.
The Austin-based startup, founded in 2011, has created analytic software and services for universities. The goal is to help the universities better engage with students and lead to higher graduation rates.
Civitas Learning plans to use the funds to expand its data and analytics platform's capabilities and for strategic acquisitions and international expansion.
Civitas Learning started out with just six colleges and universities and has since expanded to more than 850 campuses worldwide and it reaches more than 2.7 million students. That company provides universities with a suite of apps that help advisors reach students, faculty improve engagement and students plan their courses and program.
"We intend to help fuel an ecosystem of educational innovation," Charles Thornburgh, Founder and CEO of Civitas Learning, said in news statement. "Already, our partner institutions are making unprecedented breakthroughs for students by using rigorous data science to improve the student experience. With this investment, we're going to be able to improve and accelerate both learning and student outcomes for our partner institutions."
"Civitas Learning is truly a pioneer in the field of using applied data analytics to improve student outcomes," Adarsh Sarma, Managing Director at Warburg Pincus said in a news statement. "We have been impressed with the team's vision of dramatically improving student outcomes by developing an education analytics system. We look forward to partnering with the management team and existing investors as the company builds on its excellent track record."
In addition to Warburg Pincus, other investors include Emergence Capital Partners, Austin Ventures, Rethink Education, SJF Ventures and Gera Venture Capital.
Civitas Learning has previously raised $28.9 million in venture funding, including $16.2 million in a Series C round in January, according to its CrunchBase profile.