By HOJUN CHOI
Special Contributor to Silicon Hills News
Anyone familiar with the University of Texas at Austin is no stranger to the words "what happens here changes the world."
To Capsenta, a spin out smart data startup from a UT computer science lab, that motto is more than just a rallying call to donors and fans of the university.
The company, which officially launched in July, seeks to change the way companies around the world mines databases for information. It offers a data translation and integration software allowing its customers to combine and analyze relational databases in a faster and more economic and efficient way.
Traditionally, when combining relational databases for analysis, businesses complete a three-step process involving extracting data from current locations, transforming the data so it is consistent and searchable and loading the data into a newly created warehouse or repository. David Arnold, Capsenta's co-founder and CEO, said the tedious process, known as ETL, is costly and time consuming.
Capsenta's patented technology replaces this process, using an application called Ultrawrap, software developed at UT's Miranker Laboratory.
"There was a need to bring forward these tools, which whole industries were built on, to better weave and integrate with a new world of data," Arnold said.
Juan Sequeda, who completed his Ph.D in computer science in May, developed the platform under the mentorship of Daniel P. Miranker, the lab's namesake.
"The process of integrating databases could be done manually, but these were processes that turned out to be inefficient and vulnerable to human error," Sequeda said.
Another weakness of the traditional process, Sequeda said, was not all relational databases were built to be easily combined with one another.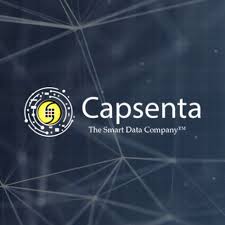 Using their collective knowledge and experience with what is referred to as "semantic web" technology, Sequeda and Miranker designed software to "wrap" around database warehouses from multiple sources so it can be analyzed and cross referenced without being moved.
What brings these databases together, Sequeda said, is a layer of "semantic" technology filling gaps between existing relational databases, which allows Ultrawrap to address specific queries companies may have.
Ultrawrap not only streamlines data integration through its automated process, it also saves users time and money by not requiring them to repeat the ETL process every time a specific question needs to be answered.
Miranker, who is listed as a co-founder of the company along with Sequeda and Arnold, had a hand in smoothing out the licensing process with the university, which owns equity in the company. He said Arnold and Darren Selsky joined the company in 2014 after first serving as advisors to the project at the Austin Technology Incubator.
"The Austin Technology Incubator was largely responsible for the matchmaking with our business team," Miranker said.
Arnold and Selsky both have backgrounds with close ties to health information and technology. Selsky, who has spent his entire career in the health IT industry, said his work with information connectivity within hospital systems has helped him recognize Ultrawrap's applicability in the healthcare industry.
"Data that big companies have always been stored, but aren't necessarily available in a form can be shared and used to increase the quality of care," Selsky said.
MedAxiom, an information resource and service provider for cardiology organizations, began using the startup's data integration platform in April. Ryan Graver, president of MedAxiom Ventures, is responsible for creating relationships between its members and other industry segments, such as health IT, medical device and pharmaceutical companies.
"Consistently, we hear that 'actionable intelligence' is really probably the biggest area in which we see a gap in the industry," Graver said. "A lot of that gap stems from the technologies we currently have and don't have to unlock the data that is already out there."
Actionable intelligence, in the world of big data, lets companies and organizations know whether or not they should make changes based on the copious amount of information in their data warehouses.
He said MedAxiom, which serves 320 organizations and more than 6,000 physicians in the cardiovascular health industry, provides a hub for sharing and benchmarking data to help these healthcare providers evaluate and improve upon their performance.
Though the company has used more traditional methods to combine and analyze large databases for more than a decade, Graver said the Ultrawrap solution helps create a marketplace in which these organizations and physicians can gain access to this knowledge in a more efficient way.
"We can use Capsenta's technology to better pinpoint patients who have certain health conditions and ensure these patients are receiving the proper care," Graver said.
The majority of the startup's customers have been related to the health industry, many of which are in the medical device business. The software has, however, proved to be functional in other realms, such as legal and transportation.
"You try not to get distracted with going too broad too fast because it dilutes your focus and it dilutes your ability to build great examples of what your technology can do within a vertical market," Arnold said.
Arnold said the startup, with seven employees, is preparing to raise additional funds. It has already raised about $750,000 in seed stage financing, Arnold said.
Because the company's business model does not require a large customer service team, Arnold said it looks to add to its sales and marketing team, largely to expand into other markets in and outside the healthcare industry.