By SUSAN LAHEY
Reporter with Silicon Hills News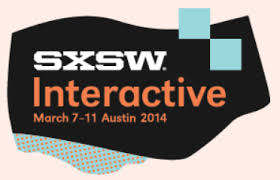 Security and privacy will be a big point of focus at the 2014 SXSW Interactive Festival, said Hugh Forrest, director.
"For each of the last few years, we have had a handful of sessions related to privacy and security," Forrest said. But, given the events of the summer, with the NSA and Prism and Edward Snowden, we will be doing more of this content at SXSW Interactive 2014."
Privacy and Security content will be moved to the Sheraton Hotel where, appropriately, many of the social media sessions will be held. Sessions will include "Panopticon to Pinterest: A History of Surveillance," "Privacy Under the Covers: The Naked Truth," and "Privacy: What Your Car Tells the World About You."
Ironically, with all this focus on security, the event's opening keynote speaker, Austin Kleon, is known for his books about how all artists steal from one another.
"Some of the other big trends for session ideas at SXSW 2014 include wearable technology and big data and the hacker / maker movement," Forrest said. "Not necessarily new for next spring is all things startup — although for next spring, I think we will see even more of an international / global flavor here. We also see lots of strong interest in non-profit and activism. As much as they are interested in entrepreneurism, the geeks coming to SXSW Interactive also want to see a better world for everyone."
Today the Interactive staff released the titles of 500 of the 800 sessions the 2014 SXSW Interactive including a pitch competition by Silicon Hills News. The following are some of the featured presentations:
Body Computing: The Future of Networked Computing. Dr. Leslie Saxon, a pioneer in the body computing industry, will talk about the wireless and mobile devices worn or implanted in human bodies that will one day control the future of health, lifestyle management and communication, among other things.
Consumer Robots Everywhere: The Next Big Thing Dmitry Grishin, founder of the first-ever robotics-focused VC fund, and Bilal Zuberi, a partner at Lux Capital, will talk about why the next big thing in innovation is personal robotics and talk about problems with the current robotics industry.
The Future of Making: Joi Ito, director of the MIT Media Lab and Tim Brown, CEO of IDEO, will talk about the new tools and technology precipitating shifts in maker culture that could lead to unexpected movements in the future.
Go Home Marketing, You Are Drunk: Kristina Halvorson, co-author of Content Strategy for the Web admonishes marketers to "stop treating every day like a fire drill" and deal with the broken fundamentals of marketing rather than chasing every shiny object that promises to deliver customers.
Generation Mash-Up: Y Bother? Pete Cashmore, the Scottish Millennial who founded Mashable and Olivier Fleurot, Baby Boomer CEO of global PR firm MSLGROUP and former CEO of The Financial Times, will debate what Generation Y brings to the world of business and how the Millenials should be managed.
The Growing Impact of Games on Entertainment: Jade Raymond, managing director of Ubisoft Toronto and co-creator of the award-winning Assassin's Creed franchise will speak about her experiences and where the games are going. Assassin's Creed has sold more than 55 million games generating over $3.5 billion in revenue.
The Hard Thing About Hard Things: Ben Horowitz, co-founder of Venture Capital firm Andreessen Horowitz, will talk about Hiring. Firing. Creating a vision. Building a great team and building a great company. Hard things that don't happen overnight.
How Tech Can Reinvent Business as Usual: Join Change.org founder and CEO Ben Rattray will talk about fundamentally changing the way business is done by embracing new business models like benefit corporations, changing company values by building great places to work and expecting more of ourselves.
Super Fandom in the YouTube Age: This panel of some of YouTube's hottest stars and Bravo talent will talk about how to engage fans across all platforms in a constantly crowded media space. Panelists include Andy Cohen, Grace Helbig and Tyler Oakley.
Prices for Interactive tickets will rise slightly from $695 to $895 for early bird registration which ends October 18. Walk up rates are increasing from $1,150 to $1,295. Other venue changes include moving the Future of Health sessions and business/ enterprise sessions to the sixth floor of the Hilton.
Venues for other sessions include: Art, Science and Inspiration, Omni Downtown; Content Creation and Distribution, Driskill; Design and Development, Austin Convention Center and Four Seasons; Entertainment and Immersion and Global Impact and Policy, Austin Convention Center; Social and Privacy, Sheraton; Intelligent Future, Hyatt Regency; Startup Village, Hilton; SXSW Gaming and Create, Long Center; Work and Career, Courtyard Marriott; WTF and Beyond, Radisson Town Lake.
For more details on each or any of these sessions, find the appropriate entry for the given idea at the SXSW Panel Picker site. The SXSW blog post with all sessions can be found at here.
Art, Science and Inspiration
Omni Downtown
3D Printing: Fueling the Manufacturing Renaissance (Chris Dixon (Andreessen Horowitz), Peter Weijmarshausen (Shapeways))
Are We Smarter Than the Dinosaurs? (Jenn Gustetic (NASA), Jason Kessler (NASA))
BBC Presents: Black Science (Sharon Weinberger (BBC.com))
Bits, Bittier Bits & Qubits: Physics of Computing (Joshua Turner (SLAC National Accelerator Laboratory, Stanford University))
Building Next-Generation User Experiences at NASA (Sam Hashemi (NASA), Steve Hillenius (NASA))
Building Your Own 21st Century Robot (Brian David Johnson (Intel))
Creating A History of the Future in 100 Objects (Adrian Hon (Six to Start))
Creative Coding: Art + Design with Cinder (Chandler McWilliams (The Barbarian Group / UCLA), Toby Boudreaux (Control Group), Keith Butters (The Barbarian Group))
Digital Painting: We're Living In The Future! (Leah Davis (Freelance))
Engaged Brains: What Do We Really Know? (Veronica Galvan (Barshop Institute for Longevity and Aging Studies), Alfredo Fontanini (Stony Brook University), Alfredo Fontanini (Stony Brook University), James Bower (University of Texas Health Science Center San Antonio))
Entropy and the Internet of Useful Things (Ross Atkin (Royal College of Art, Helen Hamlyn Centre for Design))
Fear No Marker: Tools to Create Your Visual Story (Nora Herting (ImageThink), Heather Willems (ImageThink))
First Signs: Finding Life on Other Planets (Jason Kalirai (Space Telescope Science Institute), Blake Bullock (Northrop Grumman Aerospace Systems), Alberto Conti (Space Telescope Science Institute), Amber Straughn (NASA))
From Human-Centered to Life-Centered Design (Tim McGee (IDEO), Jane Fulton Suri (IDEO))
The Future of 3D Printing (Liz Arum (MakerBot Foundation), Matt Griffin (Adafruit), Bre Pettis (MakerBot))
High Tech and Low Life: Reimagining Cyberpunk (William Gibson (Self Employed), Benjamin Palmer (The Barbarian Group))
How To Get 100 Countries Under Your Travel Belt (Lee Abbamonte (Lee Abbamonte))
How To Make Your Smartphone Tap-Proof? (Jimmy Schulz (German Parliament))
How Visual Life Logging is Changing Photography (David McNamara (Iris Worldwide))
Human Connection: The Ultimate Digital Currency (Ivan Cash (Freelance))
Idea Vomiting: A Creative Brainstorming Session (Elizabeth Jensen (IBM), Alexander Braden (IBM), Courtney Tye (IBM))
The Indie Science Revolution (Daniel Grushkin (freelancer), Ethan Perlstein (Perlstein Lab), Cindy Wu (Microryza), Jacob Shiach (Brightwork CoResearch))
Ingenuity: Hackathon Uncovered (Scott Lange (Team Detroit), Mark Frauenfelder (Boing Boing), David Pescovitz (Boing Boing), Liz Boone (Federated Media Publishing))
Inside The Bubbleverse: Art vs Branding (George Zisiadis (George Zisiadis), Hillary Andujar (Hillary Andujar))
Inspired Design: Meditation and Creativity (Gopika Prabhu (Elefint Designs))
International Space Orchestra Performance (Nelly Ben Hayoun (royal college of art, london), Jasmina Tesanovic (wordpress))
It's the Best Time Ever to Be a Music Fan (Scott Dadich (WIRED))
Live From Space! (John Yembrick (NASA))
Lost and Found: The Search for Harry and Edna (Jeff Phillips (Independent Artist))
Made with China: Hackers, Makers & Manufacturers (Silvia Lindtner (University of Michigan, University of California-Irvine and Fudan University, Shanghai))
Maker Democracy Spurs Innovation (Mark Hatch (TechShop))
Museums and Mothballs: Reinventing the Experience (Matthew Tiews (Stanford University), Laura Martini (Counsyl), Michael Turri (Self-employed), Christine Renaud (E-180, Inc.))
My Robot Poops – In JavaScript (With Web Sockets) (Matthew Schiffman (Darrow Digital Media, Inc.))
Navigating the New Handmade Economy (Eleanor Whitney (Independent writer), Courtney Klossner (Patreon), Sharon Fain (Academy of Handmade, Right Brain PR), Caro Cho (Etsy))
The Neurochemistry of Brand Love (Uwe Gutschow (http://innoceanusa.com/), Dr. Paul Zak (The Center for Neuroeconomics))
Not Dead Yet: How Technology is Saving Poetry (ANDREW KESSLER (TOGATHER.COM), MANDY KAHN (NONE), DAVID O'BRIEN ( Electroland), DAVID SHOOK (NONE))
Open Source Licenses for Makers and Humans (Tom Callaway (Red Hat))
Permission Engines: Facilitating Creativity (Jessica Hobbs (Flux Foundation), Will Chase (Burning Man), Robert Wong (Google), Louise Glasgow (Maker Faire))
Printing Chocolate: Food on Demand (Levi Lalla (piq Chocolates, LLC), Daniel Heron (Tech Ranch Austin))
Public Space Is More Important than Social Media (Melissa Mongiat (Daily tous les jours), Mouna Andraos (Daily tous les jours))
Roots of Fight Club, Burning Man, and Flash Mobs (John Law (http://talesofsfcacophony.com/), Chuck Palahniuk (Fight Club), Carrie Galbraith (Cacophony Society))
Scaling Pinterest AMA (Yash Nelapati (Pinterest), Marty Weiner (Pinterest))
A Sound Collaboration: Audio in the Design Process (Chanel Summers (Syndicate 17), Patrick Pennefather (Simon Fraser University/MDM Program))
Super Art Fight (Ross Nover (Super Art Fight))
Taking it to the Street: Neighborhood as Interface (Emily Wright (Twilio), Paul Davis (Pivotal, Howlround, and Shareable Magazine), Jake Levitas (GAFFTA), Shannon Spanhake (City of San Francisco))
Taking the Collaborative Economy to Space (Ruben Nunez (Earth Space), Bob Richards (Moon Express), Anousheh Ansari (XPRIZE), Alex Hall (Google Lunar XPRIZE))
That's Hot: Visualizing NASA Climate Science Data (Veronica McGregor (NASA Jet Propulsion Laboratory), Doug Ellison (NASA Jet Propulsion Laboratory), Andrew Revkin (The New York Times), Michael Greene (NASA Jet Propulsion Laboratory))
Toy Meet Up (Lizzy Newsome (Toy Joy))
Turning a Blank Page Into a Usable Idea (JB Hopkins (Edelman PR), Matthew Diffee (Cartoonist))
Virtual Unreality: Adding 3D to the Live Stage (Mehdi Tayoubi (Dassault Systèmes))
Visual Strategies for Science Communication (Felice Frankel (MIT), Jennifer Jongsma (Annual Reviews))
Will Hackers and Makers Save Car Culture? (Jason Torchinsky (Gawker Media), Rob Edwards (Team One))
Content and Distribution
The Driskill Hotel
Algorithms, Journalism and Democracy (Gilad Lotan (betaworks), Kelly McBride (The Poynter Institute))
Always Be Testing: Detecting Novelty in A/B Tests (Amelia Showalter (Amelia Showalter LLC))
Arena vs. Couch: The Battle of Game Day Experience (Dan Roberts (CNN), Bryan Srabian (San Francisco Giants), Jordan Maleh (University of Michigan Athletics), Bob Morgan (SportStream))
Begin at the End: Content Planning for Insights (Dorice Piraino (LiveWorld), Mark Williams (LiveWorld))
Behavioral Intelligence: Mobile's New Frontier (Doug Stovall (Hipcricket), Glenn Stansbury (Hipcricket), Aaron Smith (Team Detroit), Scott Mills (Team Detroit))
Beyond Connectivity: Sharing News Without The Web (Kara Andrade (Habla Centro), Harry Surjadi (RuaiTV), Trevor Knoblich (FrontlineSMS))
Beyond Likes: What I Love & Hate & Why You Care (Jordan Roth (Culturalist), Anna Deavere Smith (Anna Deavere Smith Works))
Beyond the Play Button – The Future of Listening (Paul Lamere (The Echo Nest))
Can Great Journalism Make for Great Business? (M. Scott Havens (The Atlantic))
Cat Cash: The Economy of Internet Cat Videos (Scott Stulen (Walker Art Center), Will Braden (Henri Le Chat Noir), Ben Lashes (A Weird Movie), Grace Suriel (Animal Planet))
Code Monkey Save World: A Kickstarter Case Study (Greg Pak (Pak Man Productions), Jonathan Coulton (10 Print JoCo))
Content and Commerce: The Digital Cronut (Ben Lerer (Thrillist Media Group))
Content Changes Everything: Even The Way We Shop (Alison Feldmann (Etsy), Tom Foran (Outbrain))
Content Everywhere: Preparing For Mobile & Beyond (Sara Wachter-Boettcher (Independent ))
Content Modelling: Designing Structured Content (Rachel Lovinger (Razorfish), Cleve Gibbon (Cognifide))
Crowdsourcing Humor (Bob Mankoff (The New Yorker))
CX + Content: Built-in Emotion and Empathy Online (Victoria Prozan (Prozan McGlinn LLC), Lauren Fritsch (The Coaching Collective))
Emoji & Texting: Is Human Language Extinct? (Ben Zimmer (Vocabulary.com), Sam Huston (JumpTank))
Fact-Checking Goes Global (Peter Fray (PolitiFact Australia), Bill Adair (Duke University), Martin Kotynek (Zeit Magazine))
Fanalytics: How to Get Moneyball on Anything (Lee Mooney (Barclays))
The Form Factor is the Message (Ben Huh (Cheezburger))
The Fragile Law That Protects Online Speech (Jeff Hermes (Digital Media Law Project @ Harvard University's Berkman Center for Internet & Society), Eric Goldman (High Tech Law Institute @ Santa Clara University School of Law), Ari Shahdadi (Tumblr at Yahoo! Inc.))
How Jane Austen Conquered Social Storytelling (Jay Bushman (The Lizzie Bennet Diaries ), Bernie Su (The Lizzie Bennet Diaries ))
How Spartacus Dominated the Facebook Arena (Mike Rooney (Facebook), Erin Dwyer (Starz))
How to Build Mental Models for Content + Marketing (Tara-Nicholle Nelson (RETHINK Multimedia, Inc.))
If Content Is King, Who is Sheriff? (Mike Schmidt (National Geographic), Robert Hernandez (USC Annenberg), Gail Marie (McKinney), Kristina Eastham (Digitaria))
Innovation in Big-Time College Football (Kliff Kingsbury (Texas Tech University), George Schroeder (USA TODAY Sports))
IRE Watchdog Workshop (Jaimi Dowdell (IRE), Mark Horvit (IRE), Megan Luther (IRE ))
Is the Personalized Internet Making Us Dumb? (Eli Pariser (Upworthy), Yaron Galai (Outbrain))
Media & The Personal Brand – ESPN, Grantland & 538 (Bill Simmons (ESPN), Nate Silver (FiveThirtyEight.com))
Notre Dame and Spotify: Our Playlist, Our Story (Jordan Gremli (Spotify), Christianne Harder (University of Notre Dame, Athletics))
Online LEGO Fans and the People who Love Them (Frederikke Hoff (The LEGO Group), Sara Moore (The LEGO Group), Glen Wadleigh (Brick-Hero), David Robertson (Wharton School of the University of Pennsylvania))
Platforms vs. Publishers: A Big New Theory (Zach Seward (Quartz))
Print is Amazing (…ly Profitable!) (Paul Carr (Not Safe For Work Corporation), Mangesh Hattikudur (mental_floss))
The Printed Athlete: Sports Embraces 3D Printing (Mike Vasquez (Tribal Sciences), Jeff Beckham (Jeff Beckham))
Search is Dead: The Secret Sauce Behind Discovery (Katrina Lake (Stitch Fix ), Todd Yellin (Netflix ), Ruzwana Bashir (Peek), Katia Beauchamp (Birchbox))
Social Customer Experience Management (Dave Evans (Lithium))
Stand Up To Content Bullies, Know Your Copy Rights (Teri Karobonik (New Media Rights), Jonathan McIntosh (Bay Area Video Coalition ), Art Neill (New Media Rights))
Startup, Product or Punk Band: How to Name Things (Victor Pineiro (Big Spaceship))
Syrian Electronic Army Wuz Here (Tom Cochran (Atlantic Media), Cole Stryker (Cole Stryker), Austin Powell (The Daily Dot), Parmy Olson (Forbes))
A Texas Filibuster: How Streaming Politics Beat TV (Rodney Gibbs (Texas Tribune))
Trust-Based Campaigns: A Brand Ambassador w/ PTSD (Shane Santiago (St. John and Partners), David Modigliani (Flow Nonfiction), Angela Peacock (Self), Abby Reiner (Wounded Warrior Project))
TV or not TV? Defining Networks in the Digital Age (Paula Kerger (PBS), Cesar Conde (Univision), John Skipper (ESPN/Disney), Brian Stelter (New York Times))
Use and Abuse of Interactive Music Applications (Ken Abdo (Lommen, Abdo, Cole, King & Stageberg, P.A.))
User-Generated Content: Who Owns What? (Jonathan Zittrain (Harvard University), George Eid (Krrb), Greg Kidd (3 Taps), Robin Chase (BuzzCar))
We All Copy Stuff. But How Close Is Too Close? (Bradley Gross (Law Office of Bradley Gross PA))
We Are All Pole Dancing on the Internet Now (Mandy Stadtmiller (xoJane))
What's New in Fantasy Sports (Clay Walker (USA TODAY))
Why Didn't a Tech Journalist Break PRISM? (Kara Swisher (All Things D), Alexia Tsotsis (TechCrunch), Martin Bryant (The Next Web), Lyra McKee (Muckraker))
Design and Development
Austin Convention Center, Level 1 and The Four Seasons
Actionable Gamification – Beyond Points and Badges (Yu-kai Chou (Enterprise Gamification Consultancy))
Advanced Agile Mobile Design: Android 4.x iOS 7 (Greg Nudelman (DesignCaffeine, Inc.))
Age Of The Alchemist: A D&D Approach to UX Design (Tyler Wilson (DDB California), Vincent Higgins (DDB California))
AMOLED Interfaces: Death to All Devices (Brandon Schmittling (Huge))
API Management: The Agony and the Ecstasy (Thor Mitchell (Google))
App Data, Everywhere: Cross-Device Content Sharing (Steve Marx (Dropbox), Dan Levine (Dropbox))
Beyond Dots on a Map: The Future of Mapping Tweets (Ian Cairns (Gnip), Eric Gundersen (Mapbox))
Beyond Technology: Designing for People (Bill Buxton (Microsoft), Stephen Kim (Microsoft))
Bringing Sexy Back to Developers (Ilya Sukhar (Parse))
Build Responsively (Jeremy Loyd (Sparkbox), Ben Callahan (Sparkbox))
Building Better Web Apps with Angular.js (Ian MacDowell (R/GA), Katrina Bekessy (R/GA))
Changing Behavior Through Persuasive Design (Matt Danna (Fullscreen))
Cloud Portability With Multi-Cloud Toolkits (Everett Toews (Rackspace))
CSS Pre-Processor Myths (Ramon Lapenta (Cyber-Duck))
Data + Motivation: The Key to Engaging Design (Rajat Paharia (Bunchball))
Data to Go: Mobile API Design (Chuck Greb (AWeber Communications))
Days of PSD Past: Alternative Design Workflows (Jeremy Fuksa (Clickfarm))
Design and Engineering Sitting In a Tree (Amanda McGlothlin (Mutual Mobile))
Design it How it Works: Prototyping UX (Jason CranfordTeague (Gannett Digital))
Design Pattern Libraries for the Web (John Goff (eBay), Brian Peppler (The Advisory Board Company | Crimson))
Designing Scarcity In an Infinite World (Chris Messina (NeonMob))
Designs Everyone Loves Everywhere (Elizabeth Jensen (IBM))
DPS & You: Building A Digital Magazine (Abby Kallgren (Funny Or Die), Nate Maggio (Funny or Die))
The Dynamic Site is Dead (Ben Balter (GitHub), Julie Herron (US Department of Health and Human Services (HHS)), Danny Chapman (NIC), Jessica Teal (Teal Media))
Filters, Bias, and Collaboration (J. Nathan Matias (MIT Media Lab))
From Every Screen to No-Screen: Next Gen Responsive (Mike Norman (Genuine Interactive), Sarah Rotman Epps (Forrester), Luke Wroblewski (Input Factory Inc. ), Steffan Berelowitz (Bluetrain Mobile))
The Future of Making (Tim Brown (IDEO), Joi Ito (MIT))
Good to Great: API Design Patterns Beyond REST (Jeremiah Cohick (Fitbit))
Hardware Isn't Hard, It's Complicated (Aren Kaser (Igor Institute))
Hey Web Developer, Why Do You Hate the Disabled? (Carol Gibson (Sherry Matthews Advocacy Marketing), Susan Hewitt (Texas Department of State Health Services))
How Open Licensing Is Transforming Design (Eric Stover (Creative Commons), Scott Belsky (Adobe/Behance), Sofya Polyakov (http://thenounproject.com/), Elliot Harmon (Creative Commons))
How to Design Products for Behavior Change (Stephen Wendel (HelloWallet))
HTML5 is Everywhere (Mattie Langenberg (Chicago HTML5 Meetup))
The Humor-Centered Design Process (Chris Trew (The New Movement Theater ), Chelsey Delaney (Catalyst Group))
Infotainment Market is Ripe for Cirque du Soleil (Peter Skillman (HERE))
Interaction Design and the Performing Arts (Brenda Laurel (University of California at Santa Cruz), Noah Wardrip-Fruin (University of California at Santa Cruz), Emma Westecott (OCAD University), Allucquere Stone (University of Texas at Austin))
Know Your Customers: Using Low Power Sensors (Tue Andersen (frog))
Let's Get Physical: Design + Embodied Cognition (Michael Hendrix (IDEO))
Making Room for 3D in a Designers Toolkit (Bushra Mahmood (XOXCO Inc.))
Mismatched: What's Wrong With Recognizing Patterns (Robert Stribley (Razorfish))
Mobile Accessibility and 508 Compliance for Gov (Jordan Sheckman (Reingold))
The Next Mobile Experience (Sung Kim (Rockfish Interactive))
One Tiny Leap (Juuso Myllyrinne (Pilot.is), Steve White (Integer))
The Only 5 Reasons To Ever Use Web Animations (Gabe Martin (archer>malmo), Robby Grant (archer>malmo))
Pixel "Pretty Damn" Perfect (Joel Beukelman (Netflix))
Produce Like Picasso: Mastering Design Delivery (J. Schuh (Toons-n-Design))
QA Best Practices in Today's Digital Agencies (Ben Currie (GA Communication Group), Michael Morowitz (R/GA), Jim Spillson (AbelsonTaylor, Inc.))
Reorientating UX Design for the Internet of Things (Alfred Lui (Jawbone))
Responsive Web Design When Things Are Teh Sux0r (Scott Lenger (Beaconfire))
Reusable HTML, CSS, & JS: Front End Legos Part 2 (Shay Howe (Belly), Darby Frey (Belly))
The Robot Revolution (Carl Bass (Autodesk))
Ruby on Rails Meet Up (David Bluestein II (ii, inc.))
Scientist to Storyteller: How to Narrate Data (Eric Swayne (BuzzShift))
Sundar Pichai Conversation with Josh Topolsky (Josh Topolsky (The Verge), Sundar Pichai (Google))
Tablet First Design: Holistic Ubiquitous UX (Christian Crumlish (ClounOn))
Type Tasting Global Lettering Workshop (Sarah Hyndman (With Relish Ltd))
The Tyranny of Edward Tufte (Gabriel Schaffzin (Skeptic))
UX Antipatterns: Hidden Traps in Sites & Apps (Michael Boeke (Braintree))
The UX of Real-Time Site Personalization (Jesse Friedman (Astonish))
Why Software Companies Should Care About Hardware (Michael Gough (Adobe), Julia Hu (Lark), Matt Rolandson (Ammunition Group), Robert Brunner (Ammunition Group))
Yes, and . . . a Human-Centered Design Workshop (Sarah Stein Greenberg (Institute of Design at Stanford), Aaron Huey (National Geographic), Justin Ferrell (Institute of Design at Stanford (aka "the d.school")), Sean Hewens (IDEO.org))
Entertainment and Immersion
Austin Convention Center, Level 4
Can One Story Change the World? (Heather Champ (Findery), Rachel Frick (Council on Library and Information Resources), Johan Oomen (Netherlands Institute for Sound and Vision), Jon Voss (Historypin))
Communicating with Humor: Perils & Best Practices (Sheri Klein (Ad Council), Mike McCamon (Water.org), Jon Flannery (Draftfcb Chicago), Baratunde Thurston (Cultivated Wit))
Community and Events: Establishing the Connection (Jeff Cuellar (AC Entertainment))
Fearless, Funny & F*ed-Up: The Web's Humor Gap (Jane Pratt (xoJane))
How Twitter Humorists Landed Sweet Real World Gigs (Megan Amram (Writer), Jenny Johnson (Writer), Josh Hara (Resource), Matt Silverman (Mashable))
MCNs: The Next-Generation Media Companies (Ynon Kreiz (Maker Studios), Peter Kafka (All Things D))
Stories Travel Fast: Tech Tourism Transformation (Leslie Guettler (Los Angeles Tourism & Convention Board), Jimmy Keown (Digitaria), Dylan Thuras (Atlas Obscura), Seth Kugel (The New York Times))
Visual Magic in Computers, History and Future (jon peddie (Jon Peddie Research))
Web Series Meetup (Sandra Payne (SPwrite Productions, LLC))
Global Impact and Policy
Austin Convention Center, Level 3
Activism on the Internet: You're Doing it Wrong (Laura Beck (Jezebel.com), Stephanie Bogdanich (Austin Community College))
Assets in Web 2.0: How to Kick Philanthropic A@! (Joshua Vaughan (Connect2Good))
Austin and Central Texas Backyard Poultry Meetup (Michelle Hernandez (Urban Poultry Association of Texas, Inc.), Shane Crawford (Urban Poultry Association of Texas, Inc.))
Beyond Voter Reg: How to Engage the New Citizen (Heather Smith (Rock the Vote), Gayatri Bhalla (Catalist))
Bilingual Communities (Elianne Ramos (Speak Hispanic / LATISM), Lia Navarro-Pennington (reddit))
Black Church Activism 2.0: (Jeff Johnson (The Intersection), Rahiel Tesfamariam (Urban Cusp), Lennox Yearwood (Hip Hop Caucus), Jamye Wooten (Kinetics Communications, LLC ))
Boulder, Smarter, Faster: How We Beat Big Coal (Steve Fenberg (New Era Colorado))
The BRCK – Designing From the Rest of the World (David Kobia (Ushahidi), Erik Hersman (BRCK), Juliana Rotich (Ushahidi), Nathaniel Manning (Ushahidi and BRCK))
Breaking the Mold: How to Thrive When Allies Turn (Jehmu Greene (Fox News), Sally Kohn (Movement Vision), Joanne Bamberger (Broad Side Strategies))
The Bright Continent: Not Your Mama's Africa (Dayo Olopade (N/A))
Building The Bridge To Equality With Allies (Hudson Taylor (Athlete Ally), Adria Richards (Self))
China Tech 101 – Innovation & Internationalization (Justin Tsang (Pacific Technology Ventures))
Citizen Dicks: Solving Murders With Social Media (Bill Jensen (Bill Jensen Industries ), Michelle McNamara (True Crime Diary))
Clubbing the Patent Trolls: How We Can Fight Back (Alan Schoenbaum (Rackspace), Julie Samuels (Electronic Frontier Foundation), Blake Farenthold (United States Congress), michael petricone (CEA))
Co-Creation by Design: Asia, Women & Innovation (Bernise Ang (SYINC), Grace Clapham (Secret {W] Business), Gwendolyn Regina Tan (SGE.io))
Companies, Non-Profits & The Future Of Impact (Robert Wolfe (Crowdrise), Lawrence Grodeska (Change.org), Bryn Mooser (RYOT))
Crowdsourcing Diplomacy (Joshua Campbell (U.S. Department of State), Hilary Brandt (U.S. Department of State))
Democracy Took Over My Government, Now What? (Nikki Sunstrum (State of Michigan), Ari Hoffnung (City of New York))
Design Thinking to Bring Water for All (Jennifer Lee Fuqua (frog), Gaurav Bhushan (National Institute of Design, India), Jan Chipchases (frog))
Digital Divide or Sinkhole? Tech Famines in the US (Sian Morson (Kollective Mobile), Candis Best (Learningateway))
Digitally Democratizing Education (Katrin Macmillan (Africa Community Trust), Sophie Kelly (The Barbarian Group), Sugata Mitra (Newcastle University))
Disrupting the Gun Lobby with Digital Organizing (Stephen Geer (Mayors Against Illegal Guns), Pia Carusone (Americans for Responsible Solutions), Shannon Watts (Moms Demand Action for Gun Sense in America))
Disrupting the Scene: Place-Based & Digital Ads (Javier Garcia Montserrat (Grey Spain), Tim Nudd (Adweek), Vicki Lins (Clear Channel Outdoor North America), Beth Ellard (Ad Council))
Energy Hacks: The Next Wave of a Negawatt Economy (Grant Allen (ABB Technology Ventures), Donna Harris (1776), Roderick Morris (Opower), Craig Isakow (WegoWise Inc))
Every Citizen a Carnegie, Rockefeller or Oprah (Jordan Raynor (Citizinvestor))
Frugal Innovation: Simple Designs To Improve Lives (Jose Briones (C-Level Advisors))
The Future of Direct Activism in the Digital Age (Benjamin Simon (Greenpeace), Molly Sauter (McGill University), Rainey Reitman (Bill of Rights Defense Committee), Taren Stinebrickner-Kauffman (SumofUs))
Geek Out for Good: Apps that Change the World (Dan Walmsley (NationBuilder), Lawrence Grodeska (Change.org), Emily Jacobi (Digital Democracy), Brian Doll (GitHub))
Gen Y Sugar Daddy – The Technophilanthropist (Tamarah Black (Phoenix Cosmopolitan Group))
How Overcrowded Asian Cities Inspire Innovation (Tara Hirebet (trendwatching.com))
How Tech Can Reinvent Business As Usual (Ben Rattray (Change.org))
How Technology Fuels Social Change (Josh Nesbit (Medic Mobile), Leila Janah (Samasource), Jill Iscol (IF Hummingbird Foundation))
How to Beat The Man (Without Becoming the Man) (Patrick Ruffini (Engage), Maura Corbett (Glen Echo Group))
Humanizing Technology & Using Innovation for Good (Tim Buesing (Reactive))
If MOOCs Are So Great, Why Aren't We All Doing It? (Jeff Meadows (University of Lethbridge))
The Intangible (and Uncalculated) Cost of Asia (Sean McBeath (Igor Institute), Rob Bangerter (Independent))
The Intersection of Big Data and the Social Sector (Brian Sasscer (Case Foundation), Rayid Ghani (University of Chicago Computation Institute))
It's Not About Tech: Hack The Bureaucracy (Richard Boly (US Department of State))
The Kids Are All Right: Youth Activists Online (Ronnie Cho (White House))
Leapfrogging the First World (Carla Echevarria (Facebook))
Listening to People in Need: 5 Lessons for America (Megan Kashner (Benevolent))
The LOLs of Nations: Understanding Global Memes (Andres Monroy-Hernandez (Microsoft Research), J. Nathan Matias (MIT Media Lab), Ben Valentine (The Civic Beat), Elena Agapie (Jet Propulsion Lab, NASA))
The Middle East's Social Media Underground (Guilherme Rangel (gyro))
The New Augmented Order: Gov & Augmented Reality (Carmen Medina (Rebels at Work), Alan Holden (GovLab – Deloitte Consulting LLP), Christian Doolin (Deloitte Consulting), Vignon Zinsou (VZ Works))
Next Level Online Advocacy (Noah Cooper (Blackbaud), Anastasia Khoo (HRC), Marah Lidey (Do Something), Joel Bartlett (PETA (People for the Ethical Treatment of Animals)))
The Next Steve Jobs May Be From Africa (Gertjan van Stam (SIRDC (Scientific & Industrial Research & Development Centre), Harare, Zimbabwe), Fred Mweetwa (Macha Works/LinkNet (Zambia)), Claude Migisha Kalisa (kLab (knowledge Lab)), Jessica Colaço (iHub))
Nonprofit Journalism: Monetize Mission, not Memes (Joshua Benton (Nieman Journalism Lab, Harvard University), Adam Soclof (JTA), Jake Batsell (The Texas Tribune), Nicole Hollway (St. Louis Beacon))
Open Source Foreign Policy in the Digital Age (Spencer Ackerman (The Guardian), Joshua Haynes (Center of Excellence for Democracy, Human Rights and Governance; United States Agency for International Development (USAID)), James Stavridis (The Fletcher School at Tufts University), Farah Pandith (US Department of State))
The Original Gangsters of Crowdfunding (Paull Young (charity: water), Katherine Woo (Kiva), Kevin Conroy (Global Giving), Katie Bisbee (Donors Choose))
A Perfect Storm: Technology & Disaster Response (Andrea Basora (Insurance Information Institute), Corey Pieper (National Weather Service), Wendy Harman (American Red Cross), Leslie Chapman-Henderson (Federal Alliance for Safe Homes (FLASH)®))
Philanthropy, Facebook and a Little Philosophy (Rob Reich (Stanford University), Libby Leffler (Facebook), Henry Timms (92nd Street Y))
Pixels, Plows & Personas: The UX of Food Deserts (Kel Smith (Anikto LLC))
Policymakers and Startups Can Build Ecosystems (Donna Harris (1776), Jared Polis (US House of Representatives), Darrell Issa (US House of Representatives))
Power and Privacy: What Superheroes Can Teach Us (Gadi Ben-Yehuda (IBM Center for the Business of Government))
Reducing Isolation in LGBT Communities (Imani Woody (Mary's House), Robert Espinoza (True Colors Fund), Jama Shelton (True Colors Fund), John Chrastka (Every Library))
The Shareable City: Tech Transforming Urban Life (Tomio Geron (Forbes), Joseph Gebbia (Airbnb), John Zimmer (Lyft))
This Ain't My First Rodeo (Maria Thomas (SmartThings), Sarah Kunst (Venture Fund ), Susan McPherson (Fenton ), Whitney Johnson (Whitney Johnson))
Truth Will Set You Free But Data Will Piss You Off (Jonathan Schwabish (PolicyViz), Jake Porway (DataKind), Grace Rodriguez (C2 Creative), Kim Rees (Periscopic))
The Unruly Mob Would Like to Comment (Erica Grieder (Texas Monthly), Joe Deshotel (Travis County Democratic Party), Eliza Vielma (David Dewhurst Committee), Steven Polunsky (Texas Senate ))
Vine to Spotify: Making Politics Personal Again (Trey Radel (U.S. House of Representatives, Congressman Trey Radel))
Virtual Immersion: Learn Any Language Anywhere (Benny Lewis (Fluent in 3 months))
We Will Not Be Shushed: Guerrilla Library Advocacy (Lauren Comito (Urban Librarians Unite), Christian Zabriskie (Urban Librarians Unite))
What Do You Mean Android Doesn't Support Arabic? (Will Sullivan (Broadcasting Board of Governors))
What Would Cesar Chavez Tweet? Latinos & New Media (Louis Aronson (Discourse Analytics), Katherine Vargas (The White House), Melody Gonzales (NHLA), Estuardo Rodriguez (The Raben Group))
Why Nonprofits (Should) <3 Data Journalism (Kim Rees (Periscopic), Amanda Krauss (The Texas Tribune), Megan Kilgore (Capital Area Food Bank of Texas))
Health and Business
Hilton Austin Downtown, 6th Floor
Always Be Innovating: Thinking Like a Start-Up (Mark Johnson (Zite), Greg Tseng (Tagged), Will Young (Zappos Labs))
The Anatomy of a Pivot (Seth Priebatsch (LevelUp))
The Avatar Will See You Now: Inside Virtual Health (Dr. Timothy Bickmore, Ph.D. (Northeastern University, College of Computer and Information Science), Dror Oren (SRI International), Fred Brown (Next IT))
B Corporation Meetup (Sarah Best (Mightybytes, Inc.))
BBC Presents: What If We Could Stay Young Forever? (Peter Bowes (BBC.com))
Beyond Ping Pong Tables: Building Better Companies (Vipin Goyal (SideTour), Rasanath Das (Bhakti Center), Jessica Lawrence (NY Tech Meetup))
The Big Pivot (Andrew Winston (Winston Eco-Strategies, LLC))
Biohacking: Personal Tech's Possible Future (Jason Levy (Saatchi & Saatchi Health & Wellness))
Bitcoin & Math Based Currencies: Road to $100 BN (Tony Gallippi (BitPay), Constance Choi (Payward, Inc.), Jeremy Liew (Lightspeed Venture Partners))
Bitcoin Workshop: Buying, Selling and Transacting (Stephen Fraga (AcademyX Computer Training))
Build It & They Won't Come: The Audience Imperative (Jeffrey Rohrs (ExactTarget, a salesforce.com company))
Bypass The Bypass: The Law Of Readiness in Health (Jeff Pulver (Pulver.com), Alan Weinkrantz (Alan Weinkrantz And Company))
The Case for the Coding CEO (Lew Cirne (New Relic))
CEO at 31: Models, Lingerie, and NYC (Morgan Hermand-Waiche (Adore Me))
China's Post-80s and 90s Generation Takes Over (Pan Yu (South China Normal University), Token Hu (UTLab), Azure Yang (frog), Emily Chong (frog))
Community-Building: Better Than Chemo (Xeni Jardin (BoingBoing.net), Deanna Attai (Center For Breast Care), Alicia Staley (Staley Foundation ), Jody Schoger (Self))
The Connected Body-Can We Get Value From Wearables (Yijing Brentano (Sprint), Lauren Goode (Wall Street Journal), Scott Mackie (Ideo), Jef Holove (Basis Science))
Connected Fitness 2.0: Shaping Healthy Behaviors (Arthur Markman (University of Texas), Tim Roberts (Fitbit), Christopher Glode (MapMyFitness))
Consumer Robots Everywhere: The Next Big Thing (Bilal Zuberi (Lux Capital), Dmitry Grishin (Grishin Robotics))
Creating Awesome: New Teams to Change the World (Brad Smith (Intuit, Inc.), Scott Cook (Intuit, Inc.))
Creativity is the New Literacy (Chase Jarvis (creativeLIVE))
Crowdfunding Global Entrepreneurship (Jason Best (Crowdfund Capital Advisors), Sherwood Neiss (Crowdfund Capital Advisors))
Data-Driven Dresses: The Art + Science of ModCloth (Eric Koger (ModCloth), Susan Gregg Koger (ModCloth))
Decoding Cult Brand Genomes (Chris Kneeland (Cult Collective))
Decoding The VC Psyche (Geoff Lewis (Founders Fund))
Density: How to Create Silicon Valley in Your City (Donna Harris (1776), Steven Collens (1871), Josh Baer (Capital Factory), Maria Adamian (Digital October))
Developers: Take the World Stage by Storm (Bill Ready (Braintree))
The Discussion's Over: New Domains Are Here (Jeremiah Johnston (Sedo))
Disintegration of the World: The Business of APIs (Lev Walkin (Echo), Werner Vogels (Amazon))
DIY PR for Crowdfunded / Kickstarter Projects (Connie Zheng (North of Nine Communications))
Do I Really Need to Take all These *&#^%$! Pills? (Linda Hunt (Michigan State University), Elizabeth Gibson (AT&T Consumer Digital Experience))
Doctor's Offices on Their Death Bed (Donna Harris (1776), Grant Verstandig (Audax Health), Dr. Dennis Schmuland (Microsoft), Dr. Gautam Gulati (Physicians Interactive ))
Economics and Online Dating: The Perfect Match (Paul Oyer (Stanford University Graduate School of Business))
Embarrassing Bodies: Multiplatform Medical Taboos (Nick Lockey (Maverick Television)), J.J. Colao (Forbes))
Five Ways Health Decisions Don't Make Sense (Aimee Roundtree (University of Houston-Downtown))
From Locked Up to Startups: Inmates Find a Future (Kenyatta Leal (RocketSpace ), Chris Redlitz (TransMedia Capital ), Tom Serres (Rally.org), Heracio "Ray" Harts (Rally.org))
A Funny Taboo: The Art of ROFL! for Business Women (Amy Harrison (Harrisonamy Copywriting))
Go Home Marketing, You Are Drunk (Kristina Halvorson (Brain Traffic))
The Hacker and the Hustler: Coding a Great Company (Tom Erickson (Acquia), Dries Buytaert (Acquia))
Hacking Your Life for Better Health (Fred Trotter (O'Reilly Radar), Rick Valencia (Qualcomm Life), Michele Polz (US Sanofi Diabetes), Dr. Charles Saunders (Aetna, Inc.))
The Hard Thing About Hard Things (Ben Horowitz (Andreessen Horowitz))
Healing Healthcare with UX Design (Abbe Don (Epocrates, Inc.))
Health IT Developer Meetup (Fred Trotter (Not Only Dev))
Helping Others is Good Business (Neal Cabage (Oversee))
How 4-Stars Become $400: Turning Reviews to Sales (Elizabeth Scherle (Influenster.com))
How New Technologies Have Transformed Orchestras (Richard McKay (Dallas Chamber Symphony))
How to Build Successful In-House Innovation Teams (Jeff Gothelf (Neo))
How to Fix Patents: Trolls, Innovators, and Reform (Erich Spangenberg (IPNav), Reihan Salam (R Street Institute), Lee Dunn (Google), Julie Hopkins (University of Maryland Law School))
I Ran an Extremely Successful Crowdfunding Scam (Savannah Peterson (Shapeways), Tom Miale (Funnler.TV))
I Sing the Body Digital: The Quantified Self (Hosain Rahman (Jawbone), Sarah Robb O'Hagen (Equinox), James B. Maas (Cornell University), Nilofer Merchant (Nilofer Merchant))
Increase Sales With A Sonic Logo (Cheryl Engelhardt (CBE Music))
Inner Game of the Startup CEO: Stay Sane and Win (Marcy Swenson (Startup Happiness), Dale Larson (Startup Happiness))
Justice 2.0: Online Dispute Resolution (Chittu Nagarajan (Modria), Beth Trent (International Institute for Conflict Prevention and Resolution), Colin Rule (Modria))
Killed By Code: Freedom in My Heart and Everywhere (Karen Sandler (GNOME Foundation))
Leslie Saxon: Body Computing (Leslie Saxon (USC Center for Body Computing), Robert Soble (Rackspace))
Life Automation for Entrepreneurs (Maneesh Sethi (HackTheSystem), Tim Ferriss (4 Hour Work Week), Veronica Belmont (Veronica Belmont))
Make it Rain: The New Healthcare Funding Landscape (Amy Lesnick ( Indiegogo), Halle Tecco (Rock Health ), Andrew Farquharson (VentureHealth))
Making Money in the Small Business Market (Court Cunningham (Yodle))
Memes w/ Meaning: Why We Love Crazy Gifs & Videos (Abigail Posner (Google))
Minorities and Health Tech: A How-To Workshop (Alisa Hughley (enBloom Media, LLC), Dr. Ivor Horn (ibh Health Consulting, LLC), Kimberly Bryant (Black Girls CODE), Damon Davis (U.S. Department of Health & Human Services))
Mission-Driven Accelerators (Corey Ford (Matter), Jake Shapiro (Matter))
My Diploma Can Kick Your Start-Up's ___! (David Rusenko (Weebly))
The Myths of Creativity (David Burkus (Oral Roberts University))
The New Startup Garage for Innovation? Libraries! (Janie Hermann (Princeton Public Library), Venu Moola (Princeton Tech Meetup, Inc))
The Next $50B Business Won't be a Website (Glenn Kelman (Redfin))
The Ongoing Issue of Funding Women Entrepreneurs (Jesse Draper (Valley Girl Show), Megan Quinn (Kleiner Perkins Caufield & Byers), Christine Osekoski (Fast Company), Kate Brodock (Girls in Tech))
Open Innovation: Enterprise In Bed With Startups (Abigail Comber (British Airways), Guy Schory (eBay Inc), Duncan Logan (RocketSpace), Megan Smith (Google[x]))
Outlaw Innovation (Cat Rohr (Defy Ventures), Alexa Clay (Misfit Economy), Jean-Philippe Vergne (The Pirate Organization))
Owning Identity: A Conversation with Tony Conrad (Tony Conrad (about.me))
Paris: A Thriving Ecosystem Despite Itself (Daniel Marhely (Deezer), Cedric Giorgi (Cookening), Trista Bridges (Rude Media), Liam Boogar (The Rude Baguette))
Patients First: Why Open Data Can Save Healthcare (Bryan Sivak (HHS), Tim Kelsey (NHS England ))
Personalized Health: Coming to a Screen Near You (Michael Olaya (Pictrition), Taylor Pechacek (Pictrition))
Re-Creating the Business of Health (Frank Moss (MIT Media Lab), Scott Stropkay (Essential))
The *Real* Crowdfunding Investment (Chris Tyrrell (CrowdFund Intermediary Regulatory Advocates), Jessica Randazza (Offer Board))
Reddit: You're Doing It Wrong (Garrett Tillman (Trulia, Inc), Rohit Thawani (72andSunny))
Rise of the DEO —Leadership Lessons by Design (Christopher Ireland (Mix and Stir Studio), Maria Giudice (formally Hot Studio but now at Facebook))
The Sharing Economy 2.0 (Jeremiah Owyang (Altimeter Group), Mark Gilbreath (LiquidSpace))
Smartphones to Healthphones: A Dr. In Your Pocket (Walter De Brouwer (Scanadu))
So You Want Our Seed Money? Here's How to Get It! (Matt Mazzeo (Lowercase Capital), Ben Lerer (Lerer Ventures), David Tisch (BoxGroup), Kevin Colleran (General Catalyst))
Software is Eating Healthcare & Investing (Pat Basu (Doctor on Demand), Adam Nash (Wealthfront))
Speed Networking – LGBT Meet Up (Christopher Wood (LGBT Technology Partnership.org))
Starting Up in a Man's World (Catherine Cook (MeetMe))
Techie Trekkies: Bringing Star Trek to Life (Rod Roddenberry (Roddenberry Entertainment), Walter De Brouwer (Scanadu))
Time to Put the Brakes on Accelerators? (Tristan Watson (ignite100), Paul Smith (ignite100))
Top Tech Innovation Trends for 2014 (Gary Shapiro (Consumer Electronics Association), Robert Scoble (Rack Space))
Transform Community Behavior With Digital Design (Greg Stielstra (Healthways), Colt Whittall (Roundarch Isobar))
Vigilance: Production Improvements at Tesla (Will Bishop (Tesla Motors))
We're Moving to Detroit, and So Should You (Iain Lanivich (Lowe Campbell Ewald))
What Drives Word of Mouth? (jonah berger (The Wharton School, Univ of Penn))
When AR Meets the OR: Robotics and AR in Surgery (Allison Okamura (Stanford), Katherine Kuchenbecker (University of Pennsylvania), Catherine Mohr (Intuitive Surgical))
When To Pivot: A 163 Year Old Company's Evolution (Dan Schulman (American Express))
Why it Pays Not to Rush the Process of Innovation (Matt Rogers (Nest Labs), Boris Sofman (Anki), Austin Carr (Fast Company))
Why We Need a Federal Life Science Startup Package (Joan Fallon (Curemark), Amy Millman (Springboard Enterprises))
Women-Led: The Untapped Investment Opportunity (Trish Costello (Portfolia), Adam Quinton (Golden Seeds), Lauren Flanagan (BELLE Capital USA, LP), Joshua Henderson (Springboard Enterprises))
You Can't Target Who You Don't Understand (Asif Khan (The LBMA), Damien Patton (Banjo))
You Got Them to Do What? Behavior Change in Health (Elliot Cohen (PillPack), Yifan Zhang (Gym Pact), Ryan Panchadsaram (The White House, USA), Andrew Rosenthal (Jawbone))
Intelligent Future
Hyatt Regency
Accelerating Innovation in Retail (Jen Rubio (AllSaints), Lauren Indvik (Mashable), Kristina Simmons (Andreessen Horowitz), Will Young (Zappos))
Architecture: Immersive, Smart, and Tethered (Hani Rashid (Asymptote Architecture), Mick McConnell (R/GA))
BBC Presents: Reinventing The Wheel (Jack Stewart (BBC.com))
Big Data & Sensors: Blowing Up Transportation (Blake Farenthold (US House of Representatives), Vincent C. Gray (Executive Office of the Mayor of the District of Columbia), Jon Zeitler (Zipcar), Evan Burfield (1776))
Cloud Robotics – Instant Scalability & Capability (Anthony Levandowski (Google), James Kuffner (Google), Ayorkor Korsah (Ashesi University College), Ken Goldberg (University of California – Berkeley))
Computing the Future: MIT Scientists Tell All (Russ Tedrake (MIT), Andrew Lo (MIT), Tim Berners-Lee (MIT), Daniela Rus (MIT Computer Science and Artificial Intelligence Lab))
Crowdsourcing Your Neighborhood (Kenneth Shin (Fundrise and Popularise))
DIY Everything With In-Car Augmented Reality (Trak Lord (Metaio, Inc), Helen Xiao (Robert Bosch LLC, Division Car Multimedia), Pradyumna Mishra (General Motors))
Driverless Cars – Implications for Travel Behavior (Chandra Bhat (Center for Transportation Research – UT Austin))
Embeddables: The next evolution of wearable tech (Andy Goodman (Fjord))
Facial Recognition: The Good, the Bad and the Ugly (Todd Peters (ArcSoft Inc.))
Fashion E-Commerce: Conversion Versus Branding? (Pieter Jongerius (Fabrique [brands, design & interaction]))
Fitness Wearables and the Quantifiable Self (Jin Lee (Salutron), Jennifer Grenz (Azumio))
Form & Function: Designing Devices You Want to Wear (Eric Migicovsky (Pebble Technology), Steven Eidelman (Whistle), Aza Raskin (Jawbone))
From Dream to Reality: Building a Wearable Concept (Jennifer Darmour (Artefact))
The Future of Biometrics (Skooks Pong (Synapse Product Development))
Gaining Vision the Robotic Way (YingLi Tian (City College of New York))
Glass: Game Changer for People with Disabilities? (Jen Quinlan (Mutual Mobile))
Government's Gamble: The Future of Transportation (Ryan Lawler (TechCrunch), Sunil Paul (Sidecar), Jessica Scorpio (Getaround), Justin Caldbeck (Lightspeed Venture Partners))
Hardwiring the Brain: Better, Faster, Stronger (Ariel Garten (Interaxon), Andrew Smith Lewis (Cerego Global, LLC.), Jan Plass (New York University ))
How Smart Apps Will Revolutionize Computing (Monica Rogati (Jawbone), Matt Rogers (Nest), Quentin Hardy (The New York Times), Mike Abbott (Kleiner Perkins Caufield & Byers))
How Talking Cars will Transform the Way We Travel (James Pol (U.S. Department of Transportation), Mike Pina (U.S. Department of Transportation))
Interaction Design for the Post-Screen World (Cliff Kuang (Wired Magazine))
Know Thyself: Self Actualisation By Numbers (Ben Essen (iris))
Machine Learning and Artificial Intelligence (John Langford (Microsoft))
The Machines Will Free Us All (George John (Rocket Fuel))
My Sensors. My Data? (John Wilbanks (Sage Bionetworks), Rachel Kalmar (Misfit Wearables))
The Naked Future (Patrick Tucker (THE FUTURIST magazine and World Future Society))
Next Evolution In Communication: What Will Happen (Pranav Mistry (MIT Media Lab), Marco Tempest (Freelance), Takahito Iguchi (tele-pathy), Koichi Yamamoto (Dentsu Inc.))
Next Generation Retail Stores (Bryan Wolff (Bonobos), Shivani Tejuja (New Look), Healey Cypher (eBay Inc.))
The Quantified Artist: Biometric Augmented Reality (Robert Tuttle (frog))
Redefining Video Games with AI and Robotics (Mark Palatucci (Anki), Hanns Tappeiner (Anki))
SCOUT: Solving the Transit "Last Mile" Problem (Josh Hon (Tern Bicycles), Qing Shen (University of Washington), Jeff Yang (Wall Street Journal), Gabriel Wartofsky (Conscious Commuter))
The Sentient Economy: Law and Policy for IoT (Gerard Stegmaier (Wilson Sonsini Goodrich & Rosati))
Smart Landscapes of the Future (Daan Roosegaarde (Studio Roosegaarde))
State of Machine Intelligence (Jeff Hawkins (Numenta))
Tech Off Your Clothes: Naked Truths of Wearables (Nicole Forbes (Violet Crown Consulting), Q Manning (Rocksauce Studios), Jay Morgan (Havas Worldwide), Billie Whitehouse (Wearable Experiements))
Thumbs Up to Gesture-Controlled Electronics? (Michael Wörmann (http://www.facit-digital.com/en/), Kelly Goto (gotomedia))
Transportation Meets Tech: Mobile & Big Data (Gal Melamed (WonderVoice), Sam Friedman (ParkMe), Gretchen Effgen (Zipcar), Scott Sedlik (INRIX))
Transportation Meets Tech: Mobile & Big Data (Paul DeLong (car2go))
Waking Up the 5 Senses of Our Computers (Lav R. Varshney (IBM), Sarah Kessler (Fast Company), Mehul Nariyawala (Flutter), Tim Chang (Mayfield Fund))
Wearables: The New Marketers' Challenge (David Rosales (MetaWatch), Sarah Epps (Forrester Research), Soulaiman Itani (Atheer), Krishna Subramanian (Velti))
Welcoming the Robot Workforce (Dawn Tilbury (University of Michigan), Vijay Kumar (White House Office of Science and Technology Policy), Henrik Christensen (Georgia Institute of Technology), Elena Messina (The National Institute of Standards and Technology (NIST) ))
You Can Use Your Glass for Good or… (Sam Gaddis (Mutual Mobile))
Social and Privacy
Sheraton
Actively Participating in the Big Data Revolution (Christian Chabot (Tableau Software ))
After Snowden: Privacy, Surveillance, and the NSA (Jeffrey Rosen (George Washington Law School), Susan Landau (National Research Council), Robert Chesney (University of Texas School of Law), Timothy Edgar (The Watson Institute for International Studies, Brown University))
The Algorithm Method: Love Meets Social Media (Helen Fisher (Self-Employed), Ian Schafer (Deep Focus), Matt Silverman (Mashable), Andrea Miller (YourTango))
ART140: Twitter, Picasso and the Social Experiment (David Stocks (POSSIBLE), Adam Bain (Twitter))
Being Social With Grandma: Social Media for 50+ (Andres Castillo (AARP), Aldea Douglas (AARP))
Beyond Unplugging: How to Stay Sane Online (Lauren Bacon (Curiosity Labs), Alexandra (Moderator) Samuel (Vision Critical), Alex Soojung-Kim Pang (Strategic Business Insights), Rohan Gunatillake (21awake))
Big Data Inverted: best candy is from strangers (Peter Biddle (Intel), Dinkar Jain (Google), Chris Colborn (RGA), Maria Bezaitis (Intel))
Brands Driven by Artistic Communities (Savannah Peterson (Shapeways), Josh Karph (Spotify), Michelle Phan (L'Oreal))
Building Empathic Games for Healthy Outcomes (Miriam Verburg (Bloom Digital Media), Michelle Hamilton-Page (Centre for Addiction and Mental Health))
Campaign Field Organizing Applied to Startups (Jeremy Bird (270 Strategies), Sarah Leary (Nextdoor.com, Inc.))
Context: Rescuing Us From Privacy's Dark Age (Fatemeh Khatibloo (Forrester Research))
The DarkNet Emerges (Andrew Delamarter (Huge))
The Dating Game: Mobile Tech's Impact on Singles (Greg Liberman (Spark Networks))
Dish the Dirt – Agency Biz & Legal Affairs Meetup (Jenn Kennedy (GSD&M))
Drones: Policy, Privacy & Public Safety (Noel Sharkey (University of Sheffield), Helen Greiner (CyPhy Works), Peter (P.W.) Singer (The Brookings Institute), Robin Murphy (Texas A&M))
Entertainment Marketing in the Age of the SuperFan (Michael Tritter (Warner Bros), David Hayes (Tumblr), Caty Burgess (The CW Network), Rae Votta (Consultant))
Everybody Spies (Kade Crockford (American Civil Liberties Union), Josh Levy (Free Press), Nathan Freitas (Guardian Project), Rainey Reitman (Electronic Frontier Foundation))
Followers Attached (Larry Vincent (UTA Brand Studio))
From Stranger to Lover in One Swipe (Greg Tseng (Tagged), Colin Hodge (Bang With Friends))
A Fun, Fit Future: Social Media Takes On Fitness (Florian Gschwandtner (Runtastic))
The Future of Childhood (Madeline Levine, Ph.D. (Challenge Success), David McCullough Jr. (Wellesley High School), Catherine Steiner-Adair, Ed.D. (Harvard Medical School))
Glassholes: The Cultural Dissonance of Technology (patrick aguilar (The Home Depot), Jill Randell (Google), jeff small (JWT), Elise Hu (NPR))
The Grim Reality of Revenge Porn and Defamation (Jonathan Bailey (Copybyte), Katie Sunstrom (Lorance & Thompson, PC))
Growing up Unprotected: Child ID Theft (Clay Nichols (LookOut Social), Bryan Hjelm (CSID))
Growth & Identity: A Dialogue with Burning Man (Jim Graham (Burning Man), Silvia Stephenson (Burning Man), Rebecca Throne (Burning Man))
Hacking 4 Good: Unlock the Mind and Change Behavior (Steve Wendel (HelloWallet), Shrupti Shah (Deloitte – Federal Consulting), Jitinder Kohli (Center for American Progress), Jonathan Zinman (Innovations for Poverty Action // Dartmouth ))
Hacking Surveillance Culture (Kyle Macdonald (Kyle McDonald), Heather Dewey-Hagborg (Dewey Hagborg), Adam Harvey (Adam Harvey Projects), Colin Nagy (Barbarian Group))
High on Hashtags (Gurbaksh Chahal (RadiumOne))
How Do We Save Our Digital Lives? (Mary Snauffer (iris worldwide))
How Social Technologies Create New Languages (Roland Smart (Oracle))
How to Appreciate Teens' Social Media Practices (danah boyd (Microsoft Research))
How Using Big Data Can Tell Personalized Stories (Eric Shoup (Ancestry.com))
Humans Matter Most in CyberSecurity, Not Firewalls (Chris Hadnagy (Social Engineer.com), Chris Dufour (White Canvas Group), Nicole Tatrow (Virtuosi Group), Jon Iadonisi (White Canvas Group))
I Am My Own Social Network (Dave Hepp (CreativeFeed))
I Arm Wrestled Stephen King – Blog To Book (Josh Hanagarne (Salt Lake City Public Library))
Innovation & Kids' Privacy: Can They Coexist? (Elana Zeide (NYU), Lorraine Akemann (Moms with Apps), Sara Kloek (Association for Competitive Technology))
Introvert Uprising: When The Silent Strike Back (Jayna Wallace (AOL), Erin McHam (Private Practice), John Malhinha (LivingSocial), Alisa March (HelloWallet))
Is Facebook Making Houses of Worship Go Extinct? (Rebecca Saidlower (The Jewish Education Project), Susanne Goldstone Rosenhouse (NJOP))
A Journey of Social Responsibility Transformation (Mike Simms (Microsoft), Wendy Hartzell (Digital Roots/Verego))
Keep Calm and Mobile On (John Marshall (AirWatch))
Keeping Score in Social: It's More than Likes (Jim Rudden (Spredfast))
Kim Zetter: Stuxnet and the Future of Cyberwar (Kim Zetter (Crown, an imprint of Penguin Randomhouse))
Make Them Hate You! Why Polemic Brand 'Fails', Win (Adam Abrahami (iris Concise))
Measure This; Change the World (Ken Cho (People Pattern), Cindy Chung (Intel), Jeff Hancock (Cornell University), Kate Niederhoffer (Knowable Research))
Mobilizing Communities in Times of Crisis (TBD TBD (Twitter), Shayne Adamski (FEMA ), Michael Bellavia (HelpsGood), Paula Veale (Ad Council))
Mosh Pit of Experts 2014 – The Future of Social (Sean McDonald (PwC), Sam Decker (Mass Relevance))
NSA and the Future of Web Users and Web Companies (Matthew Prince (CloudFlare), Brad Burnham (Union Square Ventures), Cesar Hidalgo (MIT), Nicholas Merrill (The Calyx Institute))
Offline: Navigating Constant Connectivity (Mordechai Lightstone (Chabad Lubavitch Headquarters), Paul Miller (The Verge))
One Does Not Simply Walk Into Mordor (Rachel Sklar (TheLi.st), Nilofer Merchant (NiloferMerchant.com))
Panopticon to Pinterest: A History of Surveillance (Ceren Paydas (Massachusetts College of Art and Design))
The Passion Conversation (John Moore (Brains on Fire))
The Power of Socially Connected Editors in Print (Jane Larkworthy (W/Conde Nast), Elizabeth Holmes (The Wall Street Journal), Matthew Marden (Details/Conde Nast), Eva Chen (Lucky/Conde Nast))
Privacy Under the Covers: The Naked Truth (MeMe Jacobs Rasmussen (Adobe Systems International), Shaina Boone (Critical Mass))
Privacy: What Your Car Tells the World About You (Harold Ford, Jr. (Broadband for America), Anna Laitin (US Senate Committee on Commerce, Science and Transportation), Catherine McCullough (Intelligent Car Coalition), Cora Tung Han (Federal Trade Commission))
Putting a Real-Time Face on Polling (Philip Resnik (React Labs), Martin Salo (Realeyes), Gary Kazantsev (Bloomberg L.P), Rana el Kaliouby (Affectiva))
Secure by Design: Security with UX in Mind (Branden Spikes (Spikes))
Securing Facebook with Red Teams (Ryan McGeehan (Facebook))
Spoofing on the High Seas: Yacht vs. GPS Device (Kenneth Himschoot (Himschoot Consulting), Jashan Bhatti (The University of Texas at Austin), Andrew Scofield (White Rose of Drachs), Todd Humphreys (The University of Texas at Austin))
Starting a Company While Staying a Couple (Aye Moah (Baydin), Marshall Kirkpatrick (Little Bird), Mikalina Kirkpatrick (Little Bird), Alexander Moore (Baydin))
Status Update: Attention & Celebrity in Tech (Alice Marwick (Fordham University))
Strongbox: Investigative Reporting in Digital Age (Nicholas Thompson (The New Yorker))
Structuring Community During Exponential Growth (Jenna Meister (Airbnb), Josh Riedel (Instagram), Brendan Codey (SoundCloud), Cindy Au (Kickstarter))
Super Fandom in the YouTube Age (Grace Helbig (Internet Personality), Tyler Oakley (YouTube Channel Star), Andy Cohen (Bravo))
Taboo Topics Online: Social Campaigns with Privacy (Jen Chiou (DoSomething.org Crisis Text Line), Meg Rushton (Ad Council), TBD TBD (To Write Love on Her Arms), Emily O'Brien (Inspire USA Foundation/ ReachOut.org))
Tangible Memory: Technology & the Digital Body (Melissa Martin (Method))
Telling the NSA to [Back] Off (Evan Greer (Fight for the Future), Chris Conley (ACLU of Northern California))
That Was The Old Me: Managing Online Reputation (Parry Aftab (WiredTrust), Bryan Hjelm (CSID))
Tips & Tools for Protected Connection (Karen Reilly (The Tor Project), Eve Maler (Forrester Research), Lucy Lynch (ISOC), Joni Brennan (IEEE-SA / Kantara Initiative))
Transparency Reporting for Beginners (Ryan Budish (Berkman Center for Internet & Society, Harvard University), Bart Volkmer (Dropbox, Inc.), Dorothy Chou (Google Inc), Kevin Bankston (Center for Democracy & Technology))
Viral Sucks (Craig Key (space150))
What Does the Future of Geotagging Mean (Nicole Johnson (SapientNitro), Jenessa Carder (SapientNitro))
What Social Media Analytics Can't Tell You (Beth Kanter (David and Lucile Packard Foundation), Virginia Heffernan (Yahoo), Jeremiah Owyang (Altimeter Group), Alexandra (moderator) Samuel (Vision Critical))
Why Squeaky Wheels are Good for Business (Kam Desai (newBrandAnalytics))
Wiki at War: Conflict in a Socially Networked World (James Carafano (The Heritage Foundation))
#Winning @ Work: Gamification for Business Meetup (Kat Mandelstein (PwC Advisory))
Without Their Consent: Ending Revenge Porn (Erica Johnstone (Without My Consent), Christina Gagnier (Gagnier Margossian LLP))
Startup Village
Hilton Austin Downtown, 4th Floor
Austin Startup Media Pitch Competition (Susan Lahey (Silicon Hills News))
Austin: Home of the Journey Entrepreneur (Bijoy Goswami (Bootstrap Austin))
The Digital Health Bubble: Is it About to Burst? (Marco Smit (Health 2.0 ), Jane Sarasohn-Kahn (THINK-Health and Health Populi Blog ), Robert Stern (@pointofcare360), Marc Monseau (Mint Collective LLC))
Entrepreneurship vs Intrapreneurship (Ryan Holmes (HootSuite))
Faster Than Real-Time: Predictive Marketing (Selcuk Atli (SocialWire), Nihal Mehta (LocalResponse), Bill Ingram (Adobe), Nova Spivack (Bottlenose))
Future of Education for Austin Technology (Don Christian (Concordia), Nathan Green (SureScore (campus2careers)))
Hacking Medical Training through Innovation (Madhura Bhat (Health for America), James Merlino (Cleveland Clinic), Krishna Yeshwant (Google Ventures), Andrey Ostrovsky (Boston Childrens Hospital; Care at Hand))
HATCH Pitch Competition Part 3 + Awards (Marc Weiser (RPM Ventures), Joel Yarmon (Draper Associates), Kerry Rupp (DreamIt Ventures))
How to Pitch the Media (Sarah Needleman (The Wall Street Journal), JJ Ramberg (MSNBC Your Business), Colleen DeBaise (Entrepreneur Media Inc.))
Longhorn Startup Showcase (Christina White (The University of Texas at Austin))
Move Your Startup to Austin… for Free! (Joshua Baer (Capital Factory))
Nordic Startups Sharing Success Stories (Peter Green (Sensing Ltd))
Obama and Beyond: Political Tech in Business (Andrew Bleeker (Bully Pulpit Interactive), John Lee (NGP VAN), Amy Gershkoff (WPP, Data Alliance), Rayid Ghani (Edgeflip, University of Chicago))
The Pivotal Moment: Leaping Into the Enterprise (Ilya Fushman (Dropbox), Alex Williams (TechCrunch))
Startup Grind What Makes Austin a Startup Hub (Matt Wensing (Stormpulse), Jon Roberts (TIP Strategies), Jim Butler (City of Austin))
Startup Opportunity Evaluation (Sonya Zhang (CalPoly Pomona), Neal Cabage (Oversee))
Student Startup Madness – Finals and Championship (Lauren Berger (InternQueen.com), Sean Branagan (Newhouse School at Syracuse University))
What Happens When Health and Tech Meet Up? (Christiaan Vorkink (True Ventures), Ted Maidenberg (The Social + Capital Partnership), Nina Nashif (HealthBox), Jack Young (Qualcomm Life Fund))
Women on Boards: Binders Full of Women (Heidi Roizen (TivO), Fran Maier (TRUSTe))
SXSW Gaming and Create
The Long Center
5 Ways Games Blow Our Minds (Outside of Games) (Susan O'Connor (Susan O'Connor Writing Studio))
9 Dominant Tech Trends for the Next Decade (Starr Long (Stellar Effect))
Big Brother is Watching: Tracking Today's Gamer (Steve Carlin (Ubisoft), Rajat Taneja (Electronic Arts (EA)), Tom Hess (DeNA ), Chris Morris (CNBC, Variety, Yahoo! ))
Candy Crush Saga's Recipe for Sweet Success (Tommy Palm (King))
Cardboard Renaissance: Insights from Board Gaming (Mark Wallace (Shut Up & Sit Down), Kristin Looney (Looney Labs), Cory Jones (Cryptozoic Entertainment), Mark Kaufmann (Days of Wonder))
Fruit Ninja – Slicing up the Brand for All Media (Susan Swinburne (Griffith University), Hugh Walters (Halfbrick), Phil Larsen (Halfbrick), Sam White (The People's Republic of Animation))
The Gamers' Guide to Parenting (Carla Fisher (No Crusts Interactive))
The Gamification of Education (Jennifer Ransom Rice (Texas Cultural Trust ), Doug Dempster (University of Texas at Austin College of Fine Arts), Paul Toprac (University of Texas at Austin), Warren Spector (N/A))
Gaming's Next Gen: WIll AAA or Indie Games Win? (Ben Howard (CBS Interactive), John Davison (CBS Interactive))
Getting Started with Teaching Game Design (Juan Orozco (Eanes ISD))
The Growing Impact of Games on Entertainment (Jade Raymond (Ubisoft Toronto))
Hacking Princess Culture: Girls, Games, & Science (Debbie Sterling (GoldieBlox, Inc), Jennifer Oxley (9ate7 Productions), Sara DeWitt (PBS))
Hadouken! Street Fighter Takes On Pop Culture. ( Jeremy Azevedo (Machinima), Margo Yabs (Sony Entertainment Network), John Diamonon (Capcom), Josh Kocurek (FUNimation Entertainment))
Harmonic Science: Art and Technology Unite (Gene Semel (Sony Computer Entertainment America))
High Fidelity: Console Experiences to Mobile (Chris Olson (Kabam), Callum Rowley (Gameloft), Lisa Leyba (Electronic Arts), Chris Ko (Kabam))
How to Get a Job in the Gaming Industry (Caryl Shaw (KIXEYE), Julian Gerighty (Ubisoft), Sarah Fuchs (DeNA), Felicia Williams (Xbox))
Includification – More Gamers with Accessibility (Mark Barlet (The AbleGamers Foundation))
Interview with Phil Spencer, Microsoft Studios (Phil Spencer (Microsoft))
Learning From the Space Between Digital and Paper (Adam Saltsman (Independent Game Developer), George Royer (White Whale Games))
Lorne Lanning's Odd World (Lorne Lanning (Oddworld))
More Than Child's Play: Apps That Create Change (Katya Issaeva (Ad Council), Alison Bryant (PlayScience LLC), Judith Beauregard (Toboggan Studios), Scott Traylor (360Kid))
Music for Video Game Marketing (Ravi Krishnaswami (Ravi Music), Benji Han (Bethesda Softworks), Jason Menkes (COPILOT Strategic Music + Sound))
MySpace's Chris DeWolfe Jumps From Social to Games (Adam Ostrow (Mashable), Chris DeWolfe (SGN))
The Narrative Debate in Game Design (Mike Bithell (Project Two), Shay Pierce (Deep Plaid), Jordan Mallory (Joystiq), John Warren (Minicore Studios))
PlayStation: Data at the Speed of Gaming (Zane Mumford (Sony, Computer Entertainment America))
Press Start to Begin: UX and Video Games (Richard Garriott (Portalarium), David Sinclair (Crytek), Ron Burke (Gaming Trend), Michael Dunn (Gaming Trend))
Ready Player One Bestselling Author Ernie Cline (Ernie Cline (Crown, an imprint of Penguin Random House))
Revenge of the Cancer-Fighting Nanobots (Austin Harley (Games for Good), Richard Tate (HopeLab))
Saga of The Banner Saga (Arnie Jorgensen (Stoic), John Watson (Stoic))
Sesame Street and the Second-Screen with AllJoyn (Noah Harlan (Two Bulls), John Cameron (Two Bulls), Brian Vogelsang (Qualcomm), Todd Slepian (Sesame Workshop))
Turning Your Gaming Passion Into Profits (Gerard Williams (HipHopGamer Inc.), James Lopez (The Phat Startup), anthony frasier (The Koalition), CJ Peters (Konsole Kingz))
Unearthing the Atari Graveyard: The Search for ET (Gerhard Runken (Fuel Entertainment), Mike Burns (Fuel Entertainment))
Unity for All: Intro to Unity 4 (Carl Callewaert (Unity Technologies))
Unity Insider: A Demo Artist's Bag o' Tricks (Beau Folsom (Unity Technologies))
When Licensors and Mobile Games Collide (Jeff Rubenstein (Tapjoy), David Phan (DeNA), Margaret Wallace (Playmatics), Lisa Paulson (A+E Networks))
Why Content + Scale = A Win for Game Advertising (Michael Flamberg (Nielsen), David Berkowitz (MRY), Susan Borst (iab))
Work and Career
Courtyard Marriott
Cubed: The Two Futures of the Office (Nikil Saval (N+1))
Debating Internships: The Value of Unpaid Work (Eric Glatt (Georgetown University Law Center), Heather Carmichael (Kelleher Communications, Inc. ), Tiffany Grady (The University of Texas at Austin, Department of Computer Science))
Do Women Really Like It on Top? (Lindsey Pollak (LinkedIn), Claire Shipman (ABC News), Miki Agrawal (Wild, Super Sprowtz, Thinx), Kate White (Self Employed))
Don't be Ned Stark: Change Your Institution & Live (John Bracken (Knight Foundation), Laura Ramos (Gannett), Harper Reed (Lunar LLC), Joi Ito (MIT Media Lab))
FYI Managers: People Don't Want To Work At Home (Lisa Ross (Ask.com))
Generation Mash-Up: Y Bother? (Pete Cashmore (Mashable), Olivier Fleurot (MSLGROUP))
How Creative People Arrive At Good Ideas (Erin Clift (Spotify), Colin Raney (IDEO), Will Tracy (The Onion))
How To Build Culture In A Distributed Company (Patti Chan (Intridea), Danya Cheskis-Gold (Spark Capital, LLC), Lori McLeese (Automattic), Mischa Nachtigal (Upworthy))
Is It Too Late To Be Awesome? (Rashid Zakat (Soul Aquatics), Chanelle Henry (Bluewolf))
Leaning Out: How Online Dads Raise Kids Offline (Clara Jeffery (Mother Jones), Mat Honan (Wired), Andre Torrez (Tugboat Yards), Alexis Madrigal (The Atlantic))
Make Yourself the Happiest Person on Earth (Chade-Meng Tan (Google))
Man Up: Gender and the Work-Life Balance Debate (Sarah Green (Harvard Business Review), Jessica Lawrence (NY Tech Meetup ), Joan Williams (University of California ), Stewart Friedman (Wharton School of Management ))
Marketing Ethics in the Era of Openness (Steve DelBianco (NetChoice), Rowan Benecke (Text100 Global Communications), Jodi Olson (Google Ventures), Burghardt Tenderich (University of Southern California's Annenberg School for Communication))
Maxed Out! A Creative Director's Memoir (Katrina Alcorn (Studio Sungo))
Millennials as Supervisors: Strategies for Success (Jennifer Selke (University of California, Berkeley))
Mindful Productivity in a World of Interruption (Angel Chernoff (Marc and Angel Hack Life), Craig Jarrow (Time Management Ninja), Marc Chernoff (Marc and Angel Hack Life), Mike Vardy (Productivityist))
The Minimalists: Everything That Remains (Joshua Fields Millburn (The Minimalists, LLC), Ryan Nicodemus (The Minimalists, LLC))
Non-Tech Women in Tech Startups: Achieving Success (Adena DeMonte (Badgeville), Casey Taylor (Pivotal Analytics))
Office of the Future: Optimizing for Happiness (Scott Chacon (GitHub))
Online Learning & Maybe the End of Professionalism (Jeff Diana (Atlassian), Zach Sims (Codecademy ), Luca Bonmassar (Gild), Vivienne Ming (Gild))
Redesign Your Life (Jenny Tsai (Manilla), Aynne Valencia (Freelance), Michelle Nivert (DwellWell NYC), Sandra Lloyd (Tribal Worldwide))
Science of Weird: Why Weirdos Outperform Normals (Michael Lazerow (Salesforce Marketing Cloud ))
Solo Social: What To Do When You're On Your Own (Liz Gross (Great Lakes Educational Loan Services, Inc.), Kristin Ferguson (Boston Financial))
Technology in Higher Ed (Marcus Robinson (Penn State), Patti Fantaske (Penn State), Cynde Fleagle (Penn State))
Things I've Learned from Leading (UX Designers) (Russ Unger (GE Capital Americas))
Think, Act, and Create Like a Mashup (Felicia Pride (pride collaborative / the create daily))
This Ain't Your Father's Office Anymore (Brian Dainton (Mass Relevance), Michael Pazienza (Mass Relevance))
Trust as an Innovation Strategy (Dov Seidman (LRN))
We Are Creative Professionals (Ian Joulain (Echo Chamber LLC))
Web Apprenticeships: How & Why We Do Them (Drew Clemens (Sparkbox), Neil Renicker (Sparkbox))
Where Did All the Jobs Go? (Bryce Maddock (TaskUs), Gary Swart (oDesk), Leila Janah (Samasource), Alex Williams (TechCrunch))
Work & Flexibility: Why Women Must Lead the Way (Diana Rothschild (NextSpace), Stacey Delo (maybrooks.com))
Workplace Distractions: A New Focus on Focus (Janet Pogue (Gensler), Rachel Emma Silverman (Wall Street Journal), Gloria Mark (University of California, Irvine), Ben Waber (Sociometric Solutions))
Workplace Redesign: The Big Shift from Efficiency (JOHN HAGEL (Deloitte Consulting LLP))
YogaDotCalm: Streamlining Productivity & Focus (Poornima Vijayashanker (Femgineer), Kelle Walsh (Yoga Journal), Karl Wente (Wente Family Estates), Jennilyn Carson (YogaDork))
WTF and Beyond
Radisson Town Lake
Bitcoin and the Road to Decentralized Money (Mikkel Krogsholm (Copenhagen Finance IT Region (CFIR)))
Blizzards & Beer: How Weather Affects What We Buy (Vikram Somaya (The Weather Company))
Cyborgs, Cyberpunks, & Who Owns the Future (Kris Krug (staticphotography.com), Amber Case (Esri))
Digital Disruption Will Make Everyone A Developer (James McQuivey (Forrester Research))
Experience Transformed: Beyond UXD (Daniel Rosenberg (MIT), Christine Outram (Deutsch LA))
The Future Farm is Now: Can Robots Feed the World? (Dev Shrestha (College of Agricultural and Life Sciences at University of Idaho), Maribeth Gandy (Interactive Media Technology Center at Georgia Institute of Technology), Jeff Caldwell (Successful Farming & Agriculture.com), Nathan Wright (LAVA ROW))
Future Foods: New Cuisine for a New Age (Pablos Holman (Intellectual Ventures), Glenn Zorpette (IEEE Spectrum))
The Future of the Human: Brand: Interface (John Underkoffler (Oblong Industries ), Hiroshi Ishii (MIT Media Lab), Nigel Morris (Aegis Media Americas & EMEA ))
Hacking Meat: Why Insects Are the Future of Food (Harman Singh Johar (World Ento), Daniel Imrie-Situnayake (Tiny Farms), Megan Miller (Chirp))
High Speed Evolution Weapons of Mass Collaboration (Jodee Rich (PeopleBrowsr), Rand Walzman (DARPA), Andrew Grill (Kred))
How Photoshop Affects Your Memory (Rose Eveleth (BBC.com))
How to Build the Post-Human Brain (Tim Chang (Mayfield Fund), Myk Willis (New Robot Overlords), Daniel Kraft (Singularity University), Michael Chang (YesVideo))
The New Age of Technology Enhanced Intimacy (Carl Hastrich (Biomimicry Institute), Karen Oikonen (Kerr Smith Design), Heather Schlegel (The Purple Tornado), Zahra Ebrahim (archiTEXT))
Optimism in the Face of Accelerating Change (Jason Silva (National Geographic))
A Sheep in Wolf's Clothes: The Myth of Disruption (Aengus Anderson (The Conversation), Micah Saul (The Conversation))
Widow and Mortician Undertake Death's Digital Age (Caitlin Doughty (The Order of the Good Death), Chanel Reynolds (Get Your Shit Together))
The Writing on the Wall: Our Liquid Ambient Future (Mitch Goodwin (James Cook University))
xHumed: Bring Back The Dead, with Mary Shelley (Herbert George Wells (Five10Twelve Limited), Jason Jones-Hall (Five10Twelve Limited), Mary Shelley (Five10Twelve Limited), Samara Jones-Hall (Five10Twelve Limited))
Z.E.R.O. Paid Media as the New Marketing Model (Maarten Albarda (MLA Consulting LLC), Joseph Jaffe (Evol8tion, LLC))