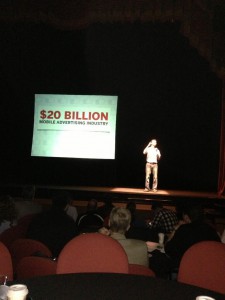 Skit!, based in Boston, has created an app that lets anyone take photos and drawings and create an animated story to share online.
Robin Johnson pitched the company Thursday at the TechStars Cloud Demo Day at the Charline McCombs Empire Theatre in downtown San Antonio. Several hundred people attended the event.
Skit! is a member of the 12 companies in the TechStars Cloud class of 2013. It's the second class to graduate from the 13 week TechStars Cloud program which kicked off in January on the 10th floor of Geekdom in San Antonio.
Silicon Hills News Founder Laura Lorek recently interviewed the Skit! team of Johnson, Max Woon and April Johnson.